VIKING RIVER CRUISE ....ON THE ROMANTIC DANUBE
Experience a Viking River Cruise on the Danube River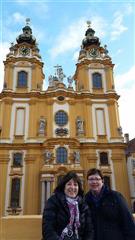 Mary and Gayle had an amazing Viking River Cruise experience!
Starting in Nuremberg, Germany (Bavaria's largest city). We arrived in time to see them setting up the Christmas Markets and was that a sight to behold. Traveling in Europe at the end of November is a nice change for our clients who do not like the hot weather traveling. The Christmas markets are a nice benefit if they are open. If you arrive a little early for the markets and wanted to save some $$ it is also a great time to visit on a river cruise.
Then off to Regensburg, Germany, a really neat 13th century Medieval city full of adventure.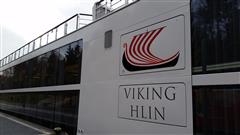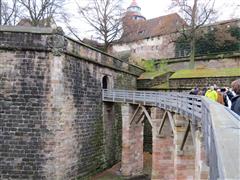 Passau, Melk and Vienna were next.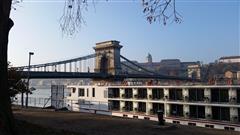 See how close your river cruise stops in these important cities. You are right in the heart of all the action. Walk off the ship for a tour of the city highlights and have plenty of time on your own to explore, shop and sightsee to your hearts content.
Glad we ended with Budapest with all its castles and beautiful buildings you will be amazed at the sights!!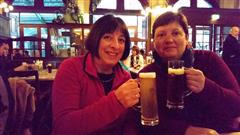 Mary and Gayle had an amazing time and plan to keep checking out all the RIVERS and different River cruise lines....just for YOU!!!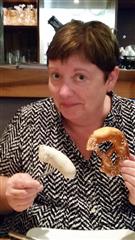 I am sure you would enjoy a Viking River Cruise. There are so many different ships and itineraries to choose from and sales are ongoing so now is the time to start contacting a First Choice Travel River Cruise specialist to book your experience of a lifetime on the River.
When you start planning your River Cruise VACATION, contact the First Choice Travel and Cruise EXPERTS, not the Amateurs!
262-542-5955 / 800-896-4360 or