Events
What is happening at First Choice Travel and Cruise?
Bridal Shows in Wisconsin
DISCOVER ALASKA in FALL 2019 (Hosted but not escorted by a First Choice Travel and Cruise representative)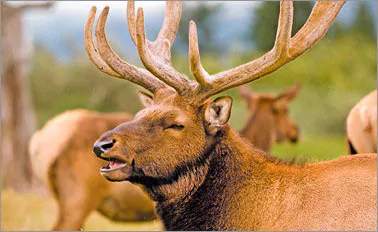 Mark Alaska off your bucket list with this FOURTEEN day land and cruise tour!
August 21 Arrive in Anchorage
August 22 & 23 Copper River
August 24 & 25 Fairbanks
August 26 Denali
August 27 McKinley
August 28 Whittier
August 29 Hubbard Glacier—Cruising
August 30 Glacier Bay—Cruising
August 31 Skagway
September 01 Juneau
September 02 Ketchikan
September 03 At Sea
September 04 Vancouver
Balcony cabins priced at $4019.55 per person*
*Prices based on double occupancy. *Restrictions Apply!
*Prices are subject to change * Price includes land & cruise tour, taxes and port fees. *Airfare and transfers not included.
Contact: 262-542-5955
JOIN US IN CANADA OCTOBER 2019

JOIN US IN LONDON OCTOBER 2020
SPECIAL TRIPS... EXCLUSIVE WITH FIRST CHOICE TRAVEL AND CRUISE!
Someone at First Choice Travel and Cruise will be joining you on the following special HOSTED departures!
Exclusive Escorted Group Departures
TAKE ADVANTAGE OF THESE SPECIAL PRIVATE CRUISE AND LAND DEPARTURES WE HAVE THAT ARE EXCLUSIVE FOR FIRST CHOICE TRAVEL AND CRUISE!
GIRLS ONLY GETAWAYS





CALLING ALL BFF'S!!!! Girls Only trips! Don't be left home and miss out on the fun!
from some of our Mother/Daughter/Sister/Girlfriend trips
Join our next trip!! Or Start your own!
Contact us at 262-542-5955 or email to get on the list:
If you only take one vacation this year, make it count! We have some of the best-value deals we've seen in years, as the luxury travel industry works overtime to compete for their most valued clients...YOU....and your family. Whether you're planning on a full week of sun and fun at an all inclusive resort, spa or cruising in the Caribbean or Mexico, discovering your adventure side in Alaska, Tahiti, Australia or Europe, you'll reap the benefits of top hotels and cruise lines scrambling to get your attention. Now is the time to take advantage of the DEALS!
Start your own group and SAVE$$$$ Ask us how you can get a group discount or group rate for YOUR GROUP!
Call 262-542-5955 / 800-896-4360 or email: for more information and to join any of First Choice Travel and Cruise's exclusive escorted trips!