Where in the WORLD are the COOK ISLANDS? What have you heard about the COOK ISLANDS?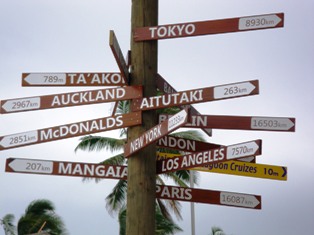 Kia Ora! I bet half the world doesn't know about this best kept secret! The Cook Islands are the perfect place to unplug and unwind. Enjoy the unspoiled views and rare beauty of this unique Polynesian oasis that lies halfway between Hawaii and New Zealand. Perfect for a stop over for a short vacation or 2 weeks of heaven!
To get to the Cook Islands you fly into Rarotonga. A quick flight from Rarotonga will to you to a small island paradise called: Aitutaki!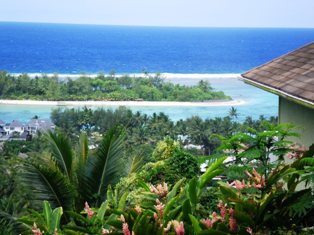 The Cook Islands are an independent country located between Fiji and Tahiti to the east of the international date line (no crossing the line and loosing a day!). The Cooks are on the same line of longitude and time zone as Hawaii. Rarotonga is the capital of Cook Islands. The flight time between Rarotonga and Papeete, Tahiti is 1 hour 40 minutes and available once weekly with Tahiti Nui (their domestic carrier) should someone like to do a duel destination trip.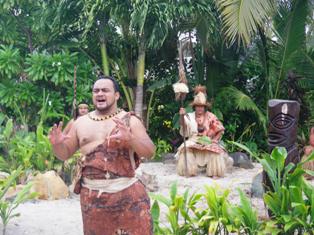 The Cook Islanders are a friendly, welcoming, group of people on an enchanted island! They have a sense of humor about all the stories about the Cooks. Tourism is still the big draw here but mostly visitors from Australia, New Zealand and Europe know about this well kept secret.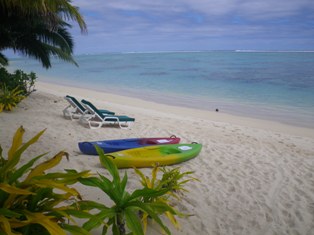 North Americans usually visit with a stop before or after New Zealand or stay longer if they are Honeymooners or celebrating a special anniversary. The private aqua blue waters, powdery white sand beaches draw the romantic and adventure seekers alike.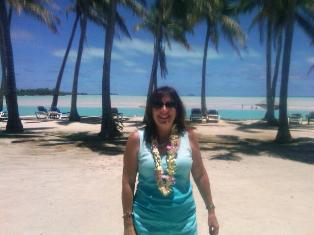 "Most of the resorts in Rarotonga and Aitutaki cater to an adult only or (15 and older family) clientele," which Gayle Zielke, president of First Choice Travel and Cruise said she was really suprised to find out. "We did find a few resorts that allowed children but it was not the norm at most of the resorts and villas." "My honeymooners and anniversary couples will be really excited to hear about this option", says Gayle who specializes in the South Pacific.
Cook Island Weddings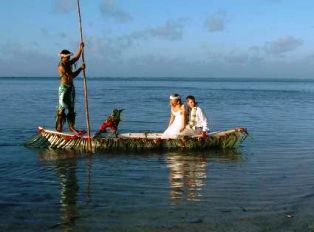 Weddings have never been easier or more affordable in the South Pacific as they are in the Cook Islands and Aitutaki.
Call Gayle Zielke, your Honeymoon and Destination Wedding Specialist for more info 800-896-4360 or email me at:
"My trip to the Cook Islands was really an exciting adventure for me from the moment we took off from LA and landed in Rarotonga. Click here if you want to hear more about the COOK ISLANDS from Gayle!
"Travel is not a luxury anymore...it is a necessity!
I would love to recommend a vacation for you that will exceed your expectations!"
Gayle Zielke, MCC, President
First Choice Travel and Cruise
HONEYMOON & DESTINATION
Wedding Specialist
Tahiti Tiare, Fiji Matai, Cook Islands and Hawaii Akamai Specialist
262-542-5955 / 800-896-4360
www.FirstChoiceTravelandCruise.com