AUSTRALIA..AN ADVENTURE DOWN UNDER
G'day mates! Welcome to Australia.

First Choice Travel and Cruise is your best source for planning your Aussie Vacation. Find out some interesting facts, explore what to do, where to go, unique experiences, and the best deals First Choice Travel and Cruise has to offer to get you to ....Australia. We can't wait to say G'day you, mate!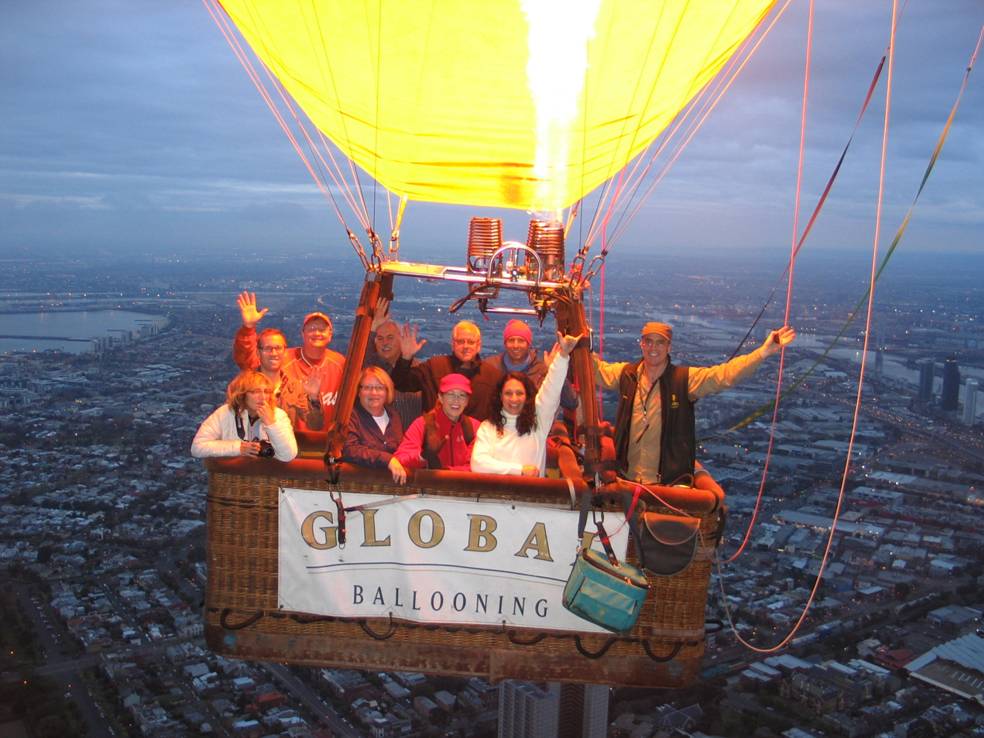 Contact Mary Malsch our Aussie Specialist! She has been an Australia and New Zealand Specialist for 30 years. Mary knows the HOT TIPS and inside scoop on what to see and do "DOWN UNDER".
Contact: or call Australia First at 262-542-5955

Enjoy exploring the land of kangaroos and koalas! While down under, you will have an amazing opportunity to learn about Australian vintages at local wineries, Aboriginal culture and you may even take in a dolphin-sighting cruise on this wonderful visit to Australia. Don't forget to visit New Zealand which is a favorite among some of our clients who visited the destination. They said it definately was worth the overseas flight!

BLOG AND AUSTRALIA UPDATE FROM AN EXPERT: Mary's trip down under!

WHY SHOULD YOU VISIT AUSTRALIA?
Travelers pick Australia as most desired place to visit

A survey of more than 5,500 people around the world found that nearly half picked Australia as the most coveted destination. The survey, commissioned by Visa and an industry group, also showed that the economic downturn had a majority of the people reconsidering their vacation plans. "While the global economic situation will impact tourism, it is unlikely to bring travel to a standstill. After the movies Crocodile Dundee and Australia came out people put this romantic, adventurouse destination on their BUCKET LIST! It is certainly on everyone's wish list now!!

A Vacation Down Under
Where can you go where the exchange rate is still in our favor, the people are friendly and speak our language, and the sights are spectacular? Australia and New Zealand! Ayers Rock, the Great Barrier Reef, the Blue Mountains, Milford Sound and the Bay of Islands are just a few of the attractions that draw people from around the world. Go hiking, biking, diving and rafting or just let a tour guide show you the sights. No matter what you choose to do, don't miss this corner of the world in your travels.

Beaches
Australia boasts over 7000 different beaches, which is more than any other nation!

Weather
Australia's climate is great all year round. This makes it easier for you do everything you want to while you are there.

Precious Gems
Australia produces 95% of the world's precious opals and 99% of the most black opals. Of course all of us women love these opals and if that is not incentive enough to visit the Down Under, keep reading!
Exchange Rate
It has come to our attention that the current US exchange rate compared to the Euro, that your dollar will go much further on a trip to Australia. For the same price or less you may be able to stay in a gorgeous suite overlooking Sydney Harbour, Melbourne or Cairns.
Mary Malsch's can't miss Australia picks!
Why not visit Ayers Rock for a 2 day tour in the Outback, Tasmania for a long weekend of scenery, fun and wildlife, Cairns for the Great Barrier Reef and the rain forest, Sydney for a big city adventure and a little culture. Mary says don't forget to mix and meet with the locals too! Australia and Tasmania have the most down to earth friendly people there, enjoy!
Your journey to the Outback could have you dining out under a canopy of a million stars in an unencumbered sky or waking to the sounds of hundreds of hooves being moved to more fertile ground. It will have you meet some incredible people and see some equally incredible sights. It will take you on an adventure that will leave you inspired and enthralled for a lifetime.




Kangaroo's
Everyone knows about the famous kangaroo that is unique to Australia. It is said that there is only about 40 million of the mammals in the continent. Don't be suprised to see them there among quite a few other amazing sights.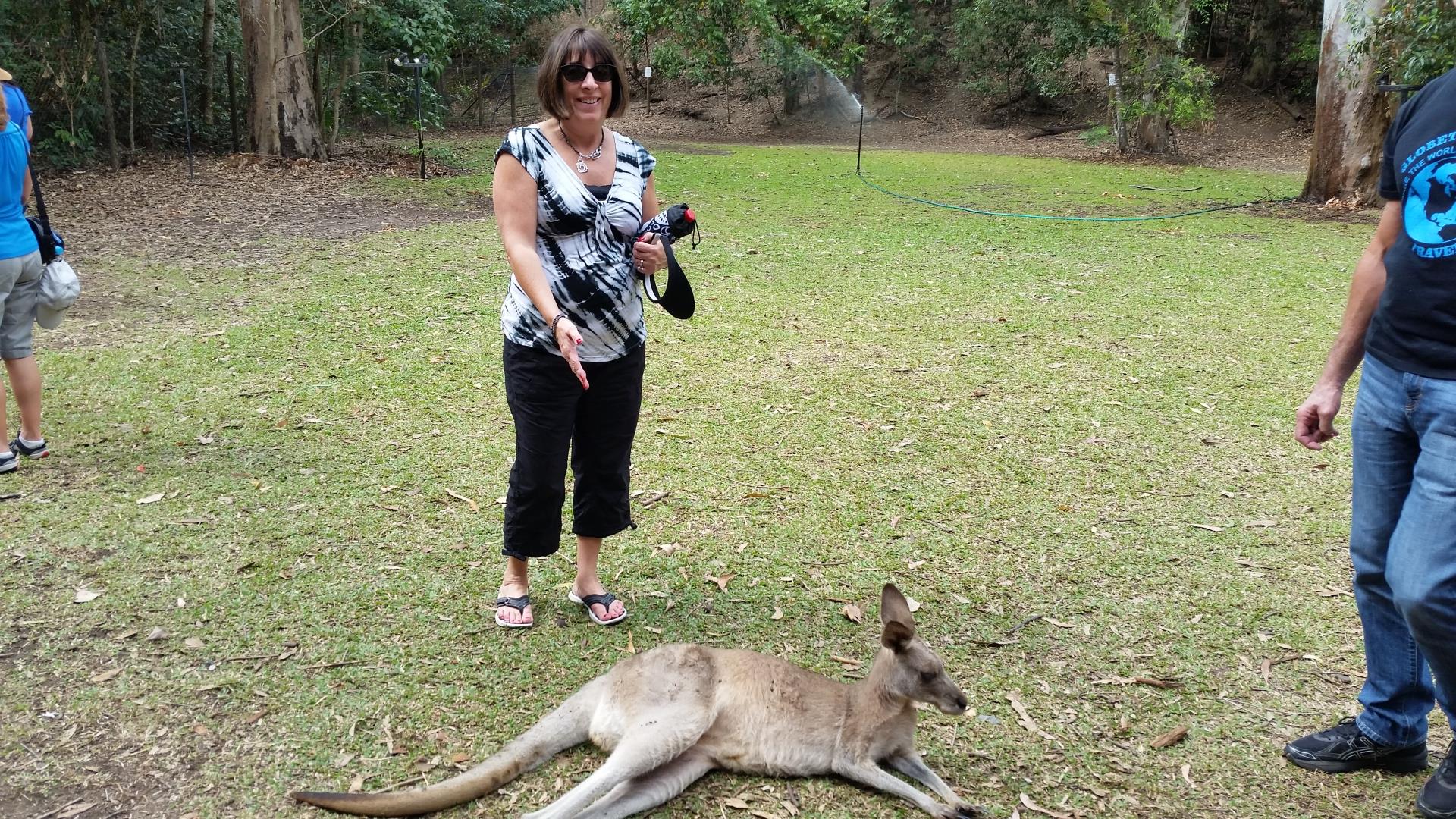 Gayle says, "Check out the Kangaroos and Wallabies at Hartley's Crocodile Adventures. Visit all sorts of exciting animals only found in Australia there".


Australia 's City's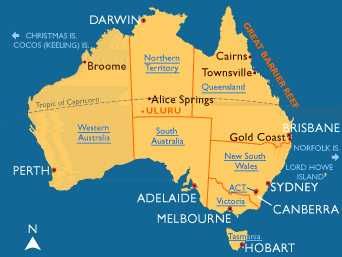 Explore Australia's Outback
Our travelers who are looking for authentic experiences beyond run of the mill tours. They want to see the destinations in the eyes of the locals, eat some authentic Aussie delicacies and drink their most popular beer at the corner pub. What better place to visit than the heart of Australia. Just a hop skip and a jump from LA, with the special Outback AirPass you can hopt flights to Sydney, Ayers Rock and Darwin.

In the heart of the Red Center, Uluru is a magnificent sight looming with stories and adventure. On a sunrise hike, you can hear all about Australia's 50,000 year old Aboriginal history direct from an aboriginal guide himself. These areas have much significance to the local people. Journey north and stay at the Kings Canyon Lodge. Explore Australia's Grand Canyon with nature walks around the rim of the canyon. Board The Ghan and travel from Alice Springs to Darwin and the tropical splendor of the Top End via rail. Kakadu and Litchfield National Parks offer explorers beautiful landscapes and the ultimate in seclusion.
There are many ways to get around Australia and New Zealand. Call Mary Malsch your Aussie Specialist for the most up to date information and the best deals out there right now!

Thinking of a Fully Escorted trip to the outback? -- for the vacation you will measure against all others. From relaxed tropical islands to the rugged Australian Red Center and from bustling cities to the pristine alpine scenery of New Zealand, discover it all with a friendly local guide by your side every step of the way. For those who desire complete ease of travel and appreciate the luxuries of life, our specialized tour inclusions and superior collection of hotels and resorts guarantee a unique travel experience far beyond your expectations.
Don't think ESCORTED means boring old buses. Think again! Call Mary for more information.
The ultimate Down Under experience awaits in scenic New Zealand and Australia. The "South Pacific Sampler" takes you on a journey through the expansive Outback, the Great Barrier Reef and the "Garden City" of Christchurch. Whereas with the "Down Under Discovery" you visit the Waitomo Glowworm Caves, experience the famous Sydney Opera House and more. But to save $$$ off per couple on either of these amazing vacations, you need to Hurry and book today!

From the sparkling harbor city of Auckland to the majesty of Milford Sound, there's no place quite as refreshing as 100% Pure New Zealand for a HONEYMOON!

New Zealand's awesome landscapes, lush forests and mild climate make it a haven for many outdoor activities, and a great place to unwind. In a country the size of Colorado, you can easily explore all of the cultural and scenic diversity of New Zealand in one go.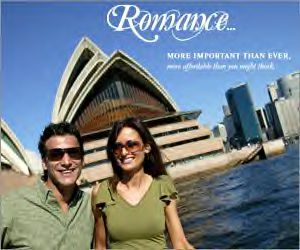 You can have it all!! Think ADVENTURE and ROMANCE in AUSTRALIA
for your HONEYMOON or WEDDING or SPECIAL ANNIVERSARY TRIP!
Click on the picture on the left and find out why!
GETTING MARRIED IN AUSTRALIA....NO WORRIES!!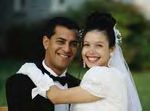 Take care of all the paperwork before you leave and you can get married in

Australia

any time after your arrival Down Under.

Plan at least 5 weeks ahead to get married Down Under. Australian law requires that all marriage papers are dated and witnessed no more than 18 months, and no less than one month and one day before the wedding day.

What you will need is :

"Notice Of Intended Marriage Form" - These are available from all Australian Consulates around the world. Look them up online. Or call information and ask for the number of the Australian Consulate nearest to you. Ask the Consulate to send you the 'Notice of Intended Marriage Form'.

Copies of both Birth Certificates or Passports.

If this is not the first wedding for the couple, evidence must be shown how the previous marriage(s) ended. Copies of Divorce Papers or copy of a Death Certificate will be needed.

Any name changes should show legal proof.
Australia…the word alone conjures up images of romance, adventure and paradise. There's something special about an Australian Honeymoon – the buzzing cities, long sandy beaches, the turquoise blue of the ocean, luxurious hotels, majestic landscapes and natural wonders that capture the imagination. Begin your life together with the best that Australia can offer you!

Ask Mary Malsch about a ROMANTIC ADVENTURE in Australia!
Share with each other some of Australia's greatest natural treasures – after a few days in a hotel with one of the best views in vibrant Sydney, then make your way to the World Heritge listed Blue Mountains. Relax over some world-class wine in the heart of the Hunter Valley Wine Country while you enjoy the beautiful setting. Finally, settle into the Sebel Reefhouse with a magical view of the coral sea and experience the awesome Great Barrier Reef.

Please contact our Aussie Specialist Mary for your Australia or New Zealand Honeymoon.


TASMANIA
"Tasmania was great! Don't miss it, one of our favorite spots while visiting Australia and New Zealand by cruise!" says Gayle Zielke, president of First Choice Travel and Cruise. The island state of Tasmania is gaining recognition for its exceptional food, boutique wines, and local arts and crafts. From the capital city of Hobart, discover historic Port Arthur or Freycinet National Park, with its beautiful bays and rugged terrain. From historic Launceston, visit the vineyards of the Tamar Valley, or tour through the alpine scenery of Cradle Mountain National Park, home to waterfalls, glacial lakes, and a variety of Australian wildlife.
For more pictures and quotes you might want to visit our NEW ZEALAND page.
ASK MARY ABOUT HER.... AUSTRALIA HOT DEALS!