First Choice Travel and Cruise's Honeymoon Bridal Registry
Our Movie Star Honeymooners!


Give them the gift they really want!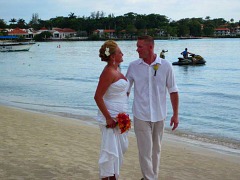 The Bride and Groom have picked out their once in a lifetime HONEYMOON! BUT now they have to pay for it. Why not help them out a little.

You want to give your son, daughter, grandchild, niece, nephew, best friend or favorite relative who is getting married.... something really special. A Honeymoon Gift is what they will remember all their lives!

At First Choice Travel and Cruise we take our Honeymooners, Anniversary Couples and Destination Weddings really serious. We understand how exciting it is to plan these dream events and we also know how expensive it can become. Why not help and contribute towards their honeymoon or special event! Our couples will be so gratefull and happy you did!
Couples already have almost everything they need. We asked our couples and this is what our Honeymooners said they really want!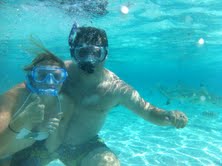 We have found that most brides and grooms already have all the houseware items they need. Our couples can usually afford most of the Honeymoon but would really appreciate your help!! When it comes to the sightseeing tours, shore excursions and special amenities of the trip, they can always use some extra help with these expenses. Our brides and grooms and their families are coming to us with these requests, that is why our Honeymoon and Destination Wedding co-ordinators decided to set up the First Choice Travel and Cruise - Honeymoon Bridal Registry.
Brides and Grooms can easily register for the First Choice Honeymoon Bridal Registry
Consider creating a Honeymoon Registry with First Choice Travel and Cruise. If you are not familiar with this, it as an easy way to find the funds for your honeymoon.
First, you register your planned trip with our agency and favorite First Choice Travel and Cruise Honeymoon Specialist. Then, your friends and family who wish can actually contribute to the cost, which can save you a great deal of money.
Your honeymoon can be expensive, but it should be a happy time in your life. With a little careful planning and saving, you can afford your dream honeymoon!



Looking for something fun & different for the wedding couple as an alternative to a traditional wedding gift?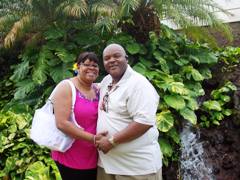 Here is a great bridal / wedding gift idea and an unexpected great surprise for the grateful bride and groom! A romantic Honeymoon can be your wedding gift to the couple!!
Or if you were looking for a great Bridal Shower gift we have some exciting sightseeing tours and excursions the couple has already chosen that would make a great shower gift!

We can make gift giving really easy for you and there is no fee for our registry service. Just let us know how much you want to spend and we will apply it towards their Honeymoon or excursions they have already picked out. We can accept any denomination so this will work out great for any budget.
Why not help pay for their once in a lifetime honeymoon, sightseeing tours or spa treatments. This is something they will really appreciate while they are relaxing on their special trip. The Honeymoon is something we all remember the rest of our lives!
Everyone remembers their Honeymoon, so why not give them something really exciting to remember YOU by?



Our couples love the flexibility and how easy our First Choice Travel and Cruise Honeymoon Bridal Registry is.
Check out what our couples have to say about using a Honeymoon Bridal Registry:
The Honeymoon Registry is something these couples really want and have signed up for. NO RETURNS necessary!!
Our Honeymoon specialists can assist you with your special gift for the happy couple. We know the right sightseeing tours and amenities to offer you for each couple. First Choice has HONEYMOON certificates in any denomination so you can help pay for part of the honeymoon, sighteeing tours, spa packages, limos and more.
BRIDES AND GROOMS
Register your honeymoon plans with First Choice Travel and Cruise!
On your honeymoon bridal registry you can list anything you want to do on your honeymoon or wedding ... even portions of your trip!! Its easy and works the same as a gift registry. Your guests can contribute towards a portion of your dream honeymoon or the whole thing.
This will be the perfect, unforgettable gift from their favorite guests at the wedding!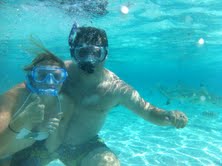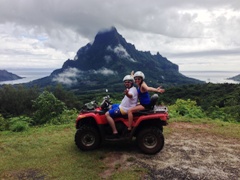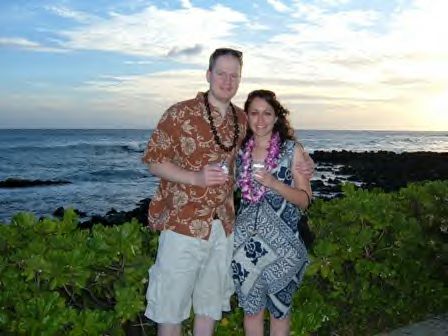 Here's how the First Choice Travel and Cruise Honeymoon Bridal Registry works...
1. Sign up with a First Choice Travel and Cruise Honeymoon or Wedding Specialist.
2. Send in a picture of the engaged couple.
3. Choose sightseeing tours, spa treatments or even your honeymoon as the gift you would love to have paid for! We can custom your web page how ever you would like us to! Show us your wish list!
4. Let all of your family, friends and guests know that you have signed up with First Choice Travel and Cruise for your Honeymoon or Destination Wedding registry for all of your bridal showers and even the wedding.
First Choice Travel Honeymoon/Wedding Specialists will take care of all the rest!

For more information on our Honeymoon Bridal Registry, your Destination Wedding or Honeymoon please call 262-542-5955. Ask for First Choice Travel and Cruise's Honeymoon or Destination Wedding Specialists.

EMAIL: for any questions on our Honeymoon Bridal Registry.