BON VOYAGE!!! There is a CRUISE for EVERYONE!
Experience the greatness of Europe, the excitement of Mexico or soothing sounds of the Caribbean.
Relax on the Isles of Hawaii, check out those overwater bungalows in Tahiti, sail the Mediterranean or discover the wonders of Alaska. You can also check out all the new ADVENTURES with a Disney World and Disney Cruise vacation or combine Australia and New Zealand on one vacation this year. This is your chance to visit the ports of the world.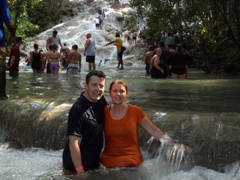 LET'S GO CRUISIN!
Why pack and unpack to see all the islands and ports of call you want to see in a week or more.
Visit Alaska, the Mexican Riviera, Europe, Hawaii, Tahiti,Panama Canal, Australia and New Zealand, the Mediteranean or Europe by cruise ship. Don't forget you can see Mickey and pals on a WALT DISNEY CRUISE!

A River Cruise might be the best way to get up close and personal with the small cities of Europe! With so many CRUISES to choose from ask our 1st Choice Cruise Specialists to help you choose the right CRUISE for YOU!!

Have you sailed with Celebrity Cruises? They were voted the "Best Premium Cruise Line" by readers of Travel Weekly. Treat yourself to award-winning service and experience more with longer itineraries and immersive onshore activities. Take a look at this small sample of exciting itineraries available.
Thinking about an Adventure Cruise Experience? World travel is best when you have a great companion to share the experience with. Azamara Cruises is currently offering a great promotion for you to take advantage of that very fact.
Ask one of our First Choice Travel and Cruise Specialists to tell you about the 1st Choice Cruise pick of the month! We always have an exclusive escorted cruise that would be just perfect for you!
262-542-5955 or email
BOOK OR LOOK FOR YOUR NEXT CARIBBEAN CRUISE!