Make some FAMILY memories that last forever!
PUTTING FAMILY FIRST!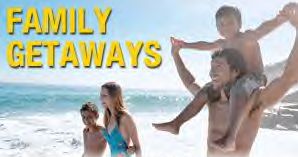 Since 1991 our First Choice Travel and Cruise Family Travel Specialists have the experience, knowledge and insight on all the resorts and destinations perfect for YOUR FAMILY vacation!
Multi-Generational family vacations is the most popular way to really get to spend some quality time with your family!!!!



You don't need an excuse, it's never too late to start planning your next family vacation! The whole family will be thrilled to get away for a trip full of fun. Whether you're planning ahead for a summer escape, a winter getaway,or a last minute spring break adventure, there are plenty of family-oriented vacations sure to please you. Look through our selection here and find the perfect vacation to make the whole family smile. Don't just dream about your family vacation, contact a First Choice Travel and Cruise Family Travel Specialist for ideas and help in planning these wonderful memorable vacations!!
Plenty of excursions to choose from in Punta Cana for this family!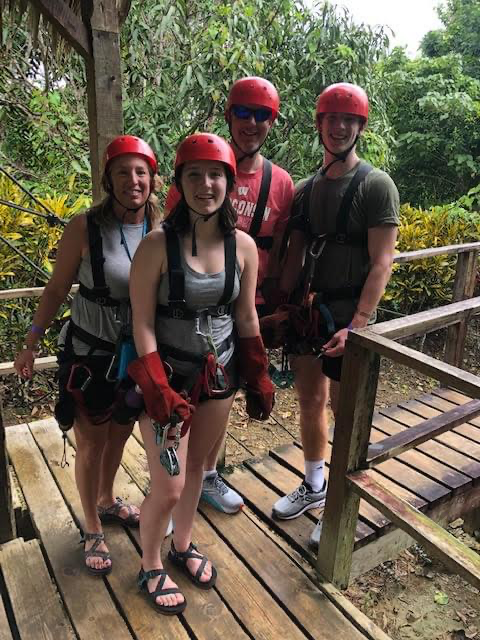 We LOVE when our clients have a wonderful time on their vacations!
Nikki just had clients return from a stay at RIU Palace Punta Cana and had this to say:
We did have a great trip. The weather was awesome. Food was fantastic. So many choices! Their buffets were great with many options.
Rooms were fine, but the beds were super hard.
We did a zip line tour which was fun. Neat to see the rural areas too. Eye opening for our kids.
We did see whales, but that excursion was much too long. It was windy the whole time we were there, so much that even the parasailing boats were not out every day. The boat ride for the whales to get to Samana Island was much too much and too far to pack in to one day. Many people including our daughter got sick on the boat both ways. Loved the open jeep ride to El Limon and the waterfall was amazing. The boats are not designed to spend 1 1/2 hours on fiberglass seats to get there. Very uncomfortable.
They did an amazing job to help us celebrate our daughters birthday! Jodi

Colt and Anika got to experience swimming with the
on their first trip to Mexico!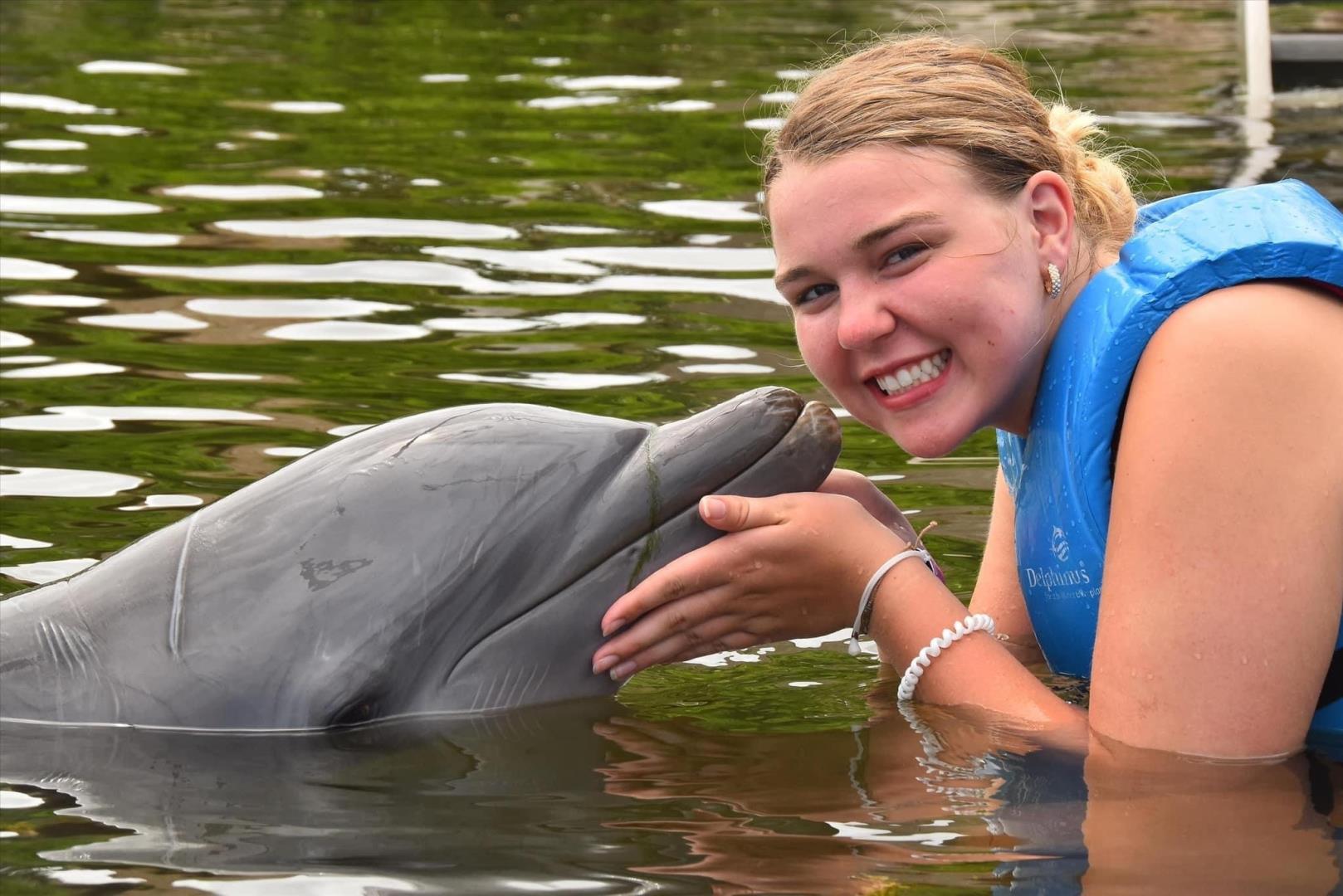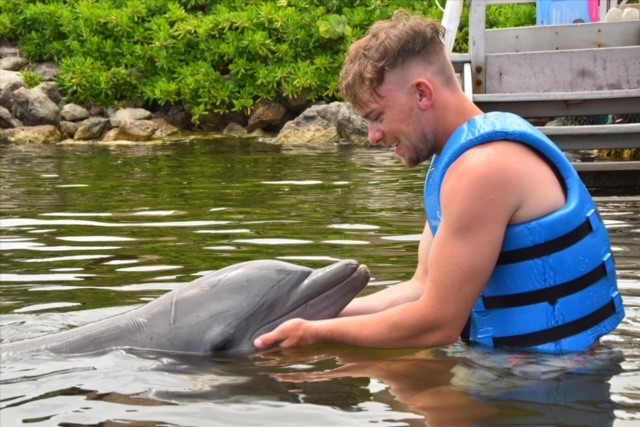 After you book your trip, book an excursion you'll never forget! We can arrange it all! 262-542-5955
#firstchoicetravelandcruise #swimwithdolphins #dosomethingdifferent #explore #mexico
Call the family vacation specialists at First Choice Travel and Cruise 262-542-5955 or email us for more information on our favorite destinations for FAMILY VACATIONS! We have been there many times. Our clients love the places we send them. See our Customer Comments, CRUISE or FAMILY
for more ideas!
Send an email for ideas or quotes to:

10 Hot Tips When Traveling with your Family
Words of wisdom when traveling with children from some of our First Choice Travel and Cruise Family Travel Specialists....from personal experience!
"Since it can be a long flight for young kids bring along "quiet" toys like crayons/washable markers, paper, coloring books, story books or small puzzles. Think ahead and download a movie on your iPad or similar device for them to watch for free. Older kids have video games, iPods, iPads, headphones, etc. Bring snacks!!!!" "Leaving the property for an excursion?

"Get the kids plain bright colored shirts to wear so they are easy to spot".

No personalization!

"Depending on ages of the children, there are a lot of exciting adventures for families to choose from. Our destination specialists can help you pick some that will interest the whole family. There is an amazing underwater cave swim that is great fun and our clients love, Zip lining adventures, Dolphin swims are always popular but never the same at each destination".

"

M

ake sure babies/toddlers have a bottle to drink as plane starts take off, if they're too young for gum. Don't forget to pack snorkels & extra sun screen!

Most hotels have kids/teen center that will keep them occupied the entire time! Some even offer free babysitting as long as you remain on property!

"Our Specialists know which hotels have the most activities right at the hotel so no need to leave the property...unless you have 5 nights or a full week and want to go out to explore".

There are great family vacation deals out all year long. Maybe you don't want to or can't take the kids out of school during the Easter or Christmas holidays. Think Thanksgiving time, teachers convention, spring break or summer for those off peak reasonable vacation packages.

"Keep and eye on them...water can be rough. Take your meds along in case they get sick, so you're not dependent on hotel shops which can be expensive."

Let kids set their own pace, so you are not always on the go. Lets face it, they prefer the beach and pool time unless they are older. Common sense dictates, says some of our agents who travel frequently with their grandkids!

"

Give them their own little rolling bag to carry their things so you don't have to lug their stuff around".

"Take along some bug spray, some destinations you will need it, others not so much. We can help you with that."

"Pack a small bag of sand toys when traveling to the beach .. they are costly at the resort and my son missed having them!"
GROUPS: MULTI-GENERATION VACATIONS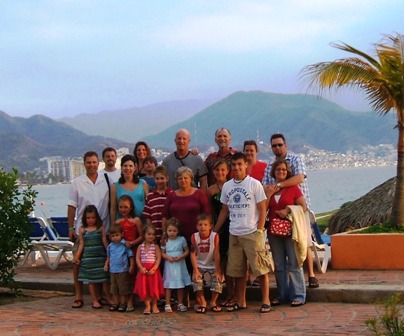 Let us know if your family vacation is a REUNION or GATHERING of over 10 people! There may be discounts or other special added values for GROUPS!!! We do know about the specials perks for groups to Disney, for Destination Weddings, CRUISES, Friends and Family vacations.

MAKE SOME HAWAII FAMILY VACATION MEMORIES

Did you know that Family Savings can be found in Hawaii? There are always special rates just for families traveling to Hawaii! Talk to a Hawaii Specialist today for more information.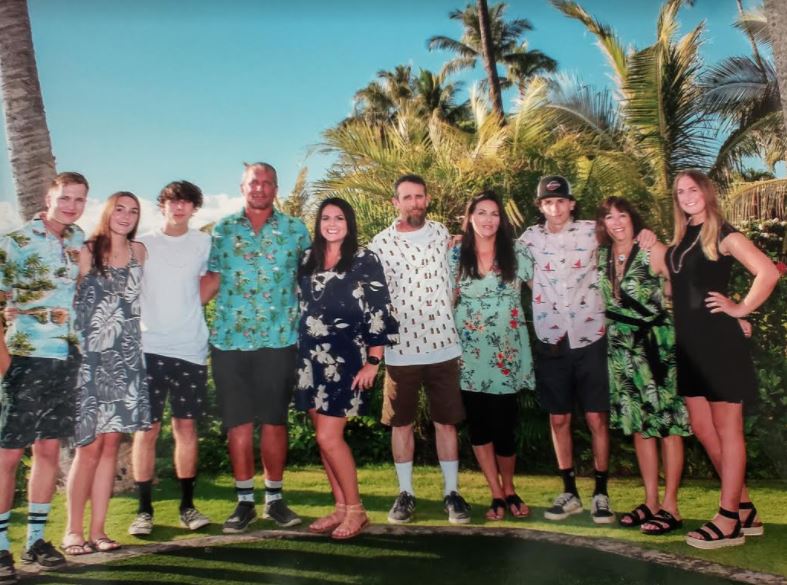 Don't go to Hawaii without a Hawaii Destination Specialist. Ask us about "family values" with a vacation to Hawaii. Choose some great properties that offer specials and take advantage of their Kids Stay, Play and Eat Free programs. Plus receive other Free Deals and perks when you bring the kids along to Hawaii. Now that's a great vacation value!




Hawaii Family OHANA FREE and FUN things to do!

While famous around the world as an unforgettable honeymoon destination, Maui and also all of Hawaii offers an abundance of family-friendly attractions too. Take a trek through a bamboo forest and scout for rare tropical birds. Spend each day on a different beach. Hike down an ancient path, or straight up a volcano. Take a road trip to the other side of the island, or take a glass-bottom boat ride to a whole new world. And be sure to check out the wonderful Maui Ocean Center, featuring a 750,000-gallon, open-ocean tank with a walk-through acrylic tube. Several of the larger resort hotels provide supervised activity programs for young guests, giving them a unique opportunity to experience Hawaii's culture. And many hotels and resorts offer special family rates that often include free accommodations and meals for children under twelve.
Why not see what exciting HAWAII FAMILY TRIPS are on sale?
GUESS WHO IS #1 FOR FAMILY VACATIONS?
You are right!!! Walt Disney World® Resort always receives the Great Escapes Travel Award for "Favorite Vacation Spot" from travel enthusiasts across the United States selected for the highest standards of service and excellence in the industry.

There has never been a better time to book a vacation to the "Favorite Vacation Spot." So many new things happening at Disney. Find out before you go so you don't miss out on a minute of the MAGIC!!
Contact First Choice Travel and Cruise....your Disney Authorized agency for a MAGICAL VACATION!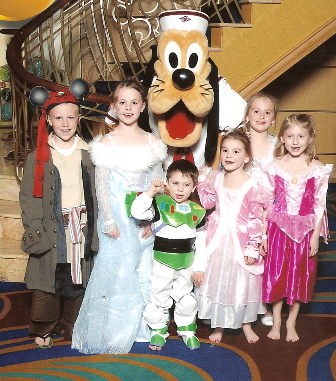 Call 262-542-5955 and ask for an Earmarked DISNEY Travel specialist at First Choice Travel and Cruise....YOUR authorized Disney Vacation Planners!!!
First Choice Travel and Cruise has been designated by Disney Destinations as an "Authorized Disney Vacation Planner" based on its strong support in selling Disney vacations. All our travel counselors at First Choice Travel and Cruise have received extensive training on Disney theme parks, resorts, cruises, vacations packages and more, and can provide the utmost in professional assistance in planning customized Disney vacations. In fact, one reason the agency has been designated an "Authorized Disney Vacation Planner" is that at least half of its leisure travel counselors are College of Disney Knowledge graduates. At First Choice ALL our agents are graduates of this course. The College of Disney Knowledge is an in-depth online comprehensive training course that allows agents to develop an expertise in planning Disney vacations.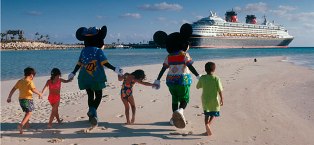 GAYLE'S INSIDER DISNEY TIPS:
After we book your Disney trip we can help you with your DISNEY EXPERIENCE!
When you arrive you can pick up maps for each park at your hotel. Plan on the Magic Kingdom being crowded and taking at least the whole day or more to visit. Epcot is a good full day park with rides, amusements and all the countries to visit.
Animal Kingdom is perfect for a half day visit if you arrive and want to explore it.
Walt Disney Studios can be a half day visit too. Depends on your interests.
I usually do Downtown Disney, now called Disney Springs at night for shopping, dinner and fun! No need to use a park ticket here.
​DISNEY TIPS AT THE PARKS: Find out where the transportation is located so you can end your day there. I was in the wrong area for the boat pick up so I thought we could take a bus. We had to walk all the way back. After a really long day of walking we weren't too happy. So please check the maps for all transportation options so you don't do what I did.
FAVORITE RESTAURANTS: Probably one of the nicest restaurants at Disney for the fine dining is the Yachtsman Steakhouse near Epcot. But I loved the Coral Reef restaurant too for fish and many other choices. You do not have to dress up that much there but it is still a very nice restaurant. The Luau at the Polynesian is another favorite and will be a fun casual atmosphere...really gets the kids in the Hawaiian spirit!
MEAL PLAN: Take the meal plan. Believe me you will be happy you did. You will thank us when we tell you how much money you will save by taking the meal plan. Let our Authorized Disney planners help you to make dinner reservations and plan your trip with you. NEW: You will need to pay the gratuity on all dinners, it is not included in the meal plan anymore. For breakfast or lunch you are only using the quick serve dining so it will not be necessary to tip.

I really like to tell my clients to plan their days at the park to coordinate around the dining reservations we make for dinner. Makes sense to plan ahead! Don't want to miss one minute of your DISNEY VACATION!
PRE-REGISTER YOUR ROOM: Talk to on of our Authorized Disney Vacation Planners for more information and tips! We will walk you through the whole DISNEYWORLD process!!! We are here for you!
If you have not been to DisneyWorld lately it is time to find the child in yourself again!!! The only place on earth that lets your dreams become realities.

Why not see what you are missing at Disneyland in California? Add it to a trip when you are in California or plan a weekend away and make sure you visit what is new at Disneyland! (See where it all began!!)
I don't know anyone who wouldn't want to cruise on a DISNEY SHIP! The shows and activities are the best on the HIGH SEAS!!! Invite the whole family and your friends!!





If you are looking for a little ADVENTURE and FUN we have some for you with Adventures by DISNEY!!!


UNIVERSAL STUDIOS!
If you have already been to Universal Studios but not lately you are missing out! Ask one of our First Choice Travel and Cruise Family Specialists what's new at this great theme park! YOU won't believe how different it is!
THERE ARE OTHER EXCITING FAMILY VACATIONS TO CONSIDER.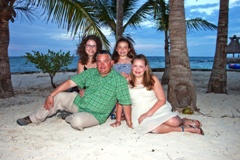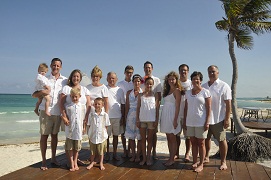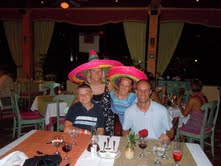 Not everyone wants a Disney or warm weather beach family vacation every year..... so check out some other great ideas where to take YOUR FAMILY next!

For Adventure and a bit of education think Alaska! Costa Rica, Europe or the Caribbean and Mexico!
Make sure all those Spanish lessons will pay off!
Celebrate a Family Reunion or a special birthday or anniversary like some of our families did. Family members came from all over to met up at a great sunny location in the middle of winter. How rough could that be??? No matter how large or small ....your family will have a great time and REMEMBER these memories forever!!
Take a look at some of our