Riviera Nayarit
Riviera Nayarit is located 10 minutes north from the Puerto Vallarta International Airport. This Pacific coast destination, surrounded by beautiful natural scenery, tropical jungle areas and the Sierra Madre mountains, has developed into an important tourist resort over a relatively short period of time. It offers top-notch hotels, luxurious boats docked at the Riviera Nayarit Marina, excellent spas and world-class golf courses.
In Riviera Nayarit you will find beautiful beaches and hidden coves where diverse plant and animal species coexist. While enjoying the magnificent scenery, you can do various aquatic activities, including surfing, swimming with dolphins, snorkeling, scuba diving and sailing. If you're looking to do recreational activities on land, you can go on an ecotourism outing, do an adventure tour, or go mountain biking. Other outdoor activities you can enjoy here include horseback riding, whale-watching, cultural events and boat rides.
Huatulco
"Huatulco is a fun and affordable spot in Mexico and again it is not a real touristy destination, said Gayle. "Huatulco is updating some of their hotels now... so that means if one is doing it... they all better get going to keep up with the neighbors!" Lots of new hotels here to experience.
Want more information on getting married and WEDDINGS IN MEXICO!
Enjoy some great comments and pics from our Mexico guests: Trips to Mexico

First Choice Travel and Cruise Mexico Specialists visit and tell about their favorite Mexico things to see and do!
A number of our agents from First Choice Travel and Cruise recently returned from an educational tour of Cancun and the Riviera Maya again. There have been so many changes even since we were there a couple of months ago that is a bit hard to keep up. Cancun has done a total rebuild with so many new luxury and affordable resorts that I know we can really sell it again. A few years back it was too busy and so commercial (quotes from past clients) that we send everyone to the Riviera Maya and Tulum area every year. Now there are so many new great choices back in Cancun, it will be a hard decision for everyone to make.
Everyone wishes they knew more Spanish when you arrive in Mexico. Vacationing in any part of Mexico is a great way to get the kids study their Spanish a lot more. With all the eco parks and Mayan influence Cancun and the Riviera Maya has so many educational and fun activities to offer the whole family.


One of the most exciting bit of news we received is that now we can book our clients sightseeing tours, swimming with the dolphin experiences and spa reservations ahead of time. In Puerto Vallarta there is the ZIP LINE, jungle tours and whale watching excursions just to name a few. Chichen Itza, Xcaret, Tulum, Xelha, ATV, horseback riding and jungle tours along with romantic dinner cruises are some of the most popular tours we sell all year round in Cancun, Riviera Maya and Cozumel.
This will save you so much of your valuable vacation time if we pre-book these tours for you.
No more standing in line to find out the tour you wanted (swimming with the dolphins) is all sold out. Imagine those kids or wives (or even HUSBANDS) faces when YOU have to tell them the tour is all sold out! While you are on vacation you will want to leave your resort and check out the area. These tours are not just for kids, there are so many to choose from and something for everyone in the whole family to enjoy. Why waste a minute of your precious VACATION TIME? Talk to us when booking that Mexican Vacation to find out all the tours that we can book in advance. This will help make your vacation a seamless experience and YOU a HERO!!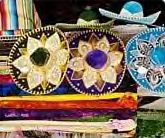 First Choice Travel and Cruise's Mexico Specialists say: "The Mayan Riviera is one of the fastest growing tourist destinations. And the hotels are getting better and better. You can relax and "do nothing" or enjoy lots of different recreational activities. I love the "do nothing" approach for a few days. Nothing like sitting by the pool and reading books. Stuff you never get to do at home. Our activities at that time, is getting into the pool to go to the swim up bar---and then back to the lounges."

"After a couple of days, then we need more activity. There are golf courses, spas, ecological parks, snorkeling, diving, horseback riding, fishing charters, or just long walks on the beach. A day at Xcaret is a full day of adventure. There are underground rivers to explore, as well as butterfly farms, and the show at night is spectacular. There are tours to Chichen Itza and Maroma Beach for another day of activity."

"You can make your vacation as busy or as quiet as you would like--or some of both, that is what I like about Mexico".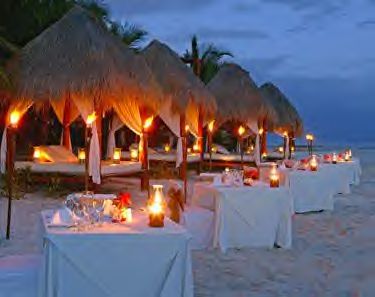 A First Choice Travel and Cruise Mexico Specialist has this to say about Mexico: "I think Mexico is a year round visitor destination, with many diverse areas to visit that will fit almost everyone's requirements. Mexico offers so many options such as: beaches and resorts, native culture and archaeology, colonial era history and architecture, natural scenery, ecological treasures, and adventure travel."
"Los Cabos or Cabo San Lucas for the golfers or cross the peninsula and watch the gray whales, walking the quaint boardwalk in Puerto Vallarta or having dinner at Pepe's, maybe staying in Acapulco and watching the cliff divers is the vacation you are after on the coast."
"The Yucatan Peninsula is always a favorite with travelers. This area offers, golf, beautiful white sandy beaches, jungles, Mayan ruins, eco parks and of course the wonderful Caribbean Ocean. The all inclusive properties offer everything anyone could ask for. You have the option of staying in Cancun, or Cozumel, or maybe further down the Mayan Rivera and snorkeling around the wonderful reef between the main land and Cozumel. Where ever you decide to go, let us help you find the perfect Mexican vacation for you,"!
Ask our FCTC Mexico Specialists and lovers of Mexico. "They say that paradise is a state of mind, When all of the ingredients are of the highest quality, It can also be a place. Mexico has that for me!!!!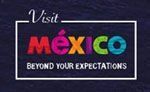 TRAVEL TIPS TO MEXICO FROM THE FIRST CHOICE TRAVEL MEXICO SPECIALISTS!