Experience, Live and Tour Italy
From the ancient ruins of Rome and the fascinating sculptures in Florence to the scenic Amalfi Coast and stunning coastline along the small Cinque Terre villages, Italy makes vacation dreams come true. Taste mouth-watering cuisine in Tuscany; step back in history in Pompeii and at Sicily's ancient Greek structures; shop in Milan's famous fashion district; and savor the beauty of Lake Maggiore. In addition to the must-see sights—like the Colosseum, Sistine Chapel, and Roman Forum in Rome; Michelangelo's David in Florence; St. Mark's Basilica in Venice; St. Francis' Basilica in Assisi; and Pisa's Leaning Tower—Globus tours to Italy include experiences you won't get anywhere else. Enjoy a romantic gondola serenade in Venice; savor a parmesan cheese tasting in Parma and a balsamic vinegar tasting in Modena; visit the Holy Stairs in Rome; and much more. Globus covers Italy like no one else.
Featured Itineraries:
An Italian Sampler
9 Days from only $1,799
(Land only)
Ask about air-inclusive pricing!
tinerary includes: Rome, Chianti Hills, Pisa, Verona, Padua (view map)
This brand new tour presents you with a perfect taste of Italy in just 9 days. Visit the amazing Colosseum, Roman Forum, Vatican Museums, Sistine Chapel, and more in Rome. Follow the Appenine Hills to the medieval walled town of Monteriggioni. Travel through unforgettable vine-clad landscapes in the renowned Chianti hills. Walk through the center of picturesque San Gimignano, one of Italy's most perfectly preserved medieval towns. Continue to Florence, "Cradle of the Renaissance," and follow your Local Guide on a walking tour. Visit the Academy of Fine Arts to admire Michelangelo's celebrated David. Continue to Pisa, and marvel at the legendary Leaning Tower. Visit the fascinating city of Mantua, a UNESCO World Heritage Site, surrounded by three artificial lakes that were created in the 12th century. Explore Verona, medieval setting of Shakespeare's Romeo and Juliet. End your tour in style while arriving to Venice by private boat to meet your Local Guide.
Italy's Great Cities
8 Days from only $2,049
(Land only)
Ask about air-inclusive pricing
Itinerary includes: Rome, Florence, Venice, Rome (view map)
This trip will show you the highlight cities of Italy, covering all the notable features from St. Peter's, the Vatican Museums and Sistine Chapel, the Colosseum and the Forum in Rome to Michelangelo's David and the cathedral in Florence, and St. Mark's Basilica and Doges' Palace with the Bridge of Sighs in Venice. Local Guides in these cities will answer all your questions. Also included are: special welcome and farewell dinners with wine at lively Roman restaurants, a stop in Pisa to admire the Leaning Tower, and a stop in Romeo & Juliet's Verona to see Juliet's balcony and the Arena. Also taste a traditional gelato in Florence, and enjoy a tortellini lunch in Verona. And in Venice, a gondola serenade has been included as a special introduction to this romantic city, as well as a private boat ride and a glassblower demonstration. Scenic rides will show you the Tyrrhenian coast, the Lombardian plains, the flat Po area, the wooded Apennine mountain range, and Tuscany's Chianti wine country.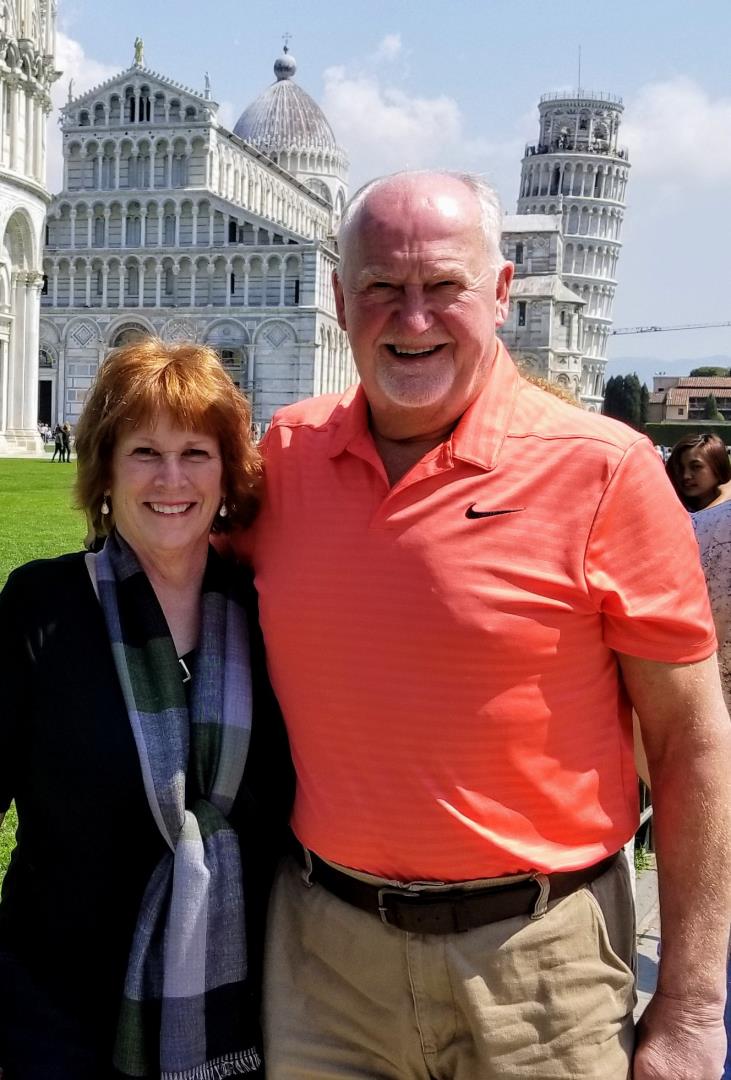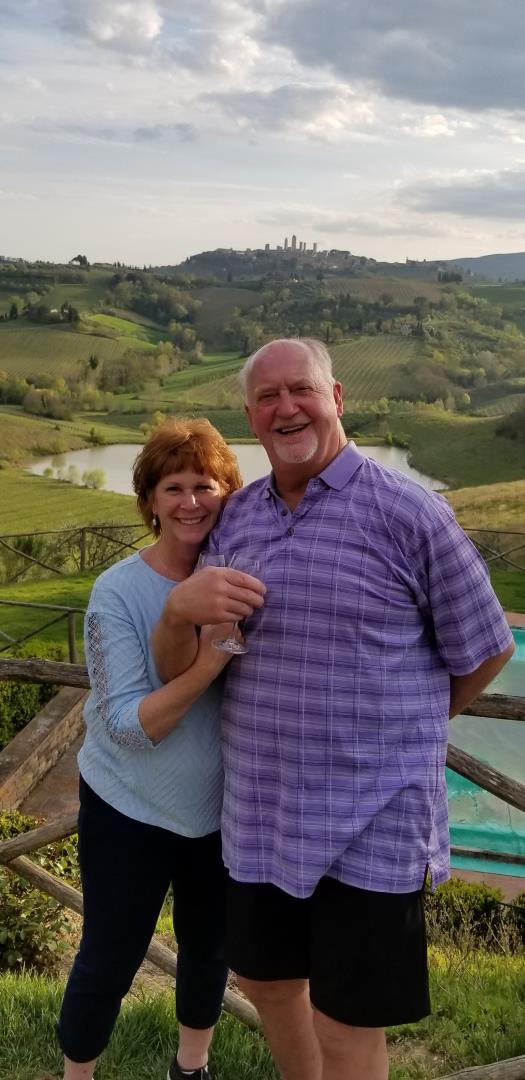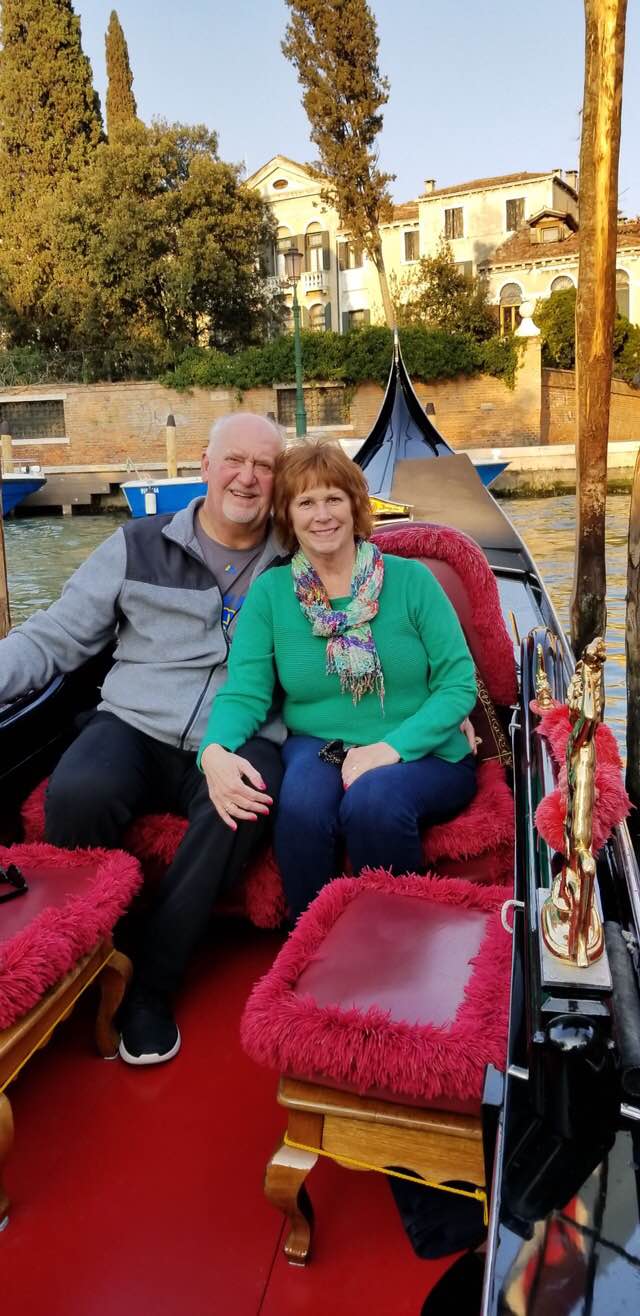 STEVE AND TERRY CHOSE THE ITALY'S GREAT CITIES TOUR. Here is what they thought of GLOBUS, the tour and Italy:
Hi Gayle,
THANK YOU!! We had a great time in Italy!! We were up and at 'em early every day, but we covered a lot of territory, and I wouldn't have changed a thing!! Especially glad you recommended going a day early and staying the extra day….next time, maybe a couple more days????
Globus was a wonderful tour company, our Tour Director, Laura, and the bus driver, Bruno, talked of a reunion trip for our whole group in two years to Spain.
The paintings and architecture did NOT disappoint and I was in awe often. Easter with the Pope was the icing on the cake…the popemobile sighting was phenomenal. He celebrated Stations of the Cross at the Colloseum on Good Friday…it was so cool to watch that on TV and knew exactly where he was because we had just been there a few days earlier.
Each stop provided more learning and experiences…from shopping, to eating, and photo ops, as you could tell by my posts. I have soooo many pictures to sort through.
Thank you again for the wonderful memories!! Please tell Nikki that I'm glad I ended up canceling the gondola excursion I booked online, because it turned out that if I kept it as it was online (Tues. AM the only option), we would've missed St. Mark's Square and the Murano Glass Factory. We went on the gondola ride Monday evening and it was PERFECT!! Also, we really really enjoyed the organic farm dinner…atmosphere, ambiance and food were all perfect!
You can use any picture you think is best! This is not the last trip we'll be on!!!!
Thanks again,
Terry.....and Steve loved the trip too!
Italian Vista
8 Days from only $1,699
(Land only)
Ask about air-inclusive pricing
Itinerary includes: Rome, Assisi, Padua, Milan (view map)
Cover Italy's main sights on this unforgettable vacation. Start in Rome, and visit the Sistine Chapel, St. Peter's, the Colosseum, and more. Stop in Orvieto, perched high atop a volcanic rock, visit the cathedral and taste local pastries in a traditional pasticceria. Arrive in Assisi, to visit St. Clare's Church and St. Francis' Basilica. Next is Florence, "Cradle of the Renaissance". Admire Michelangelo's David and sculpture-studded Signoria Square, before continuing to St. Anthony's Padua. Spend a full day in romantic Venice: ride a private boat, and your guided walking tour features St. Mark's Square and Basilica, Doges' Palace, and the Bridge of Sighs, then watch a glassblower demonstration. In Verona, see Juliet's balcony and the Arena, then, arrive in Milan, where your two-night-stay allows time to explore Milan's dynamic center, as well as to join a wonderful excursion to Lake Como, where a boat ride brings you to picturesque Bellagio. Return to Milan and enjoy a special farewell risotto dinner at a local restaurant.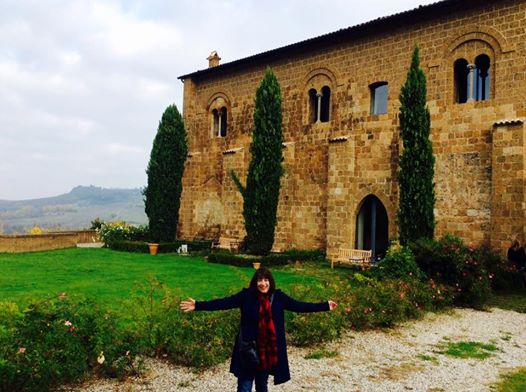 Gems of Umbria & Tuscany
9 Days from only $2,399
(Land only)
Ask about air-inclusive pricing
Itinerary includes: Rome, Spoleto, Assisi, Sienna, Orvieto, Rome (view map)
Enjoy a unique in-depth vacation in the fascinating regions of Umbria and Tuscany, and learn about the mysterious Etruscans. Start and end in Rome, where you will enjoy welcome and farewell dinners with wine at local restaurants, and visits to St. Peter's Square. Travel to Spoleto, stopping in the hilltop town of Narni, inspiration for the Chronicles of Narnia, where you visit the Convent of San Domenico. Highlights are a pasta demonstration by a chef to learn the art of homemade Manfricolo pasta, followed by lunch, and an olive oil tasting in Spello. Stay two nights in Assisi, and hear all about St. Francis and St. Clare, as you visit their basilicas with a Local Guide. Also visit the St. Mary of the Angels Basilica. Enjoy an excursion to Perugia, where a visit to the Perugina Baci chocolate factory is included, as well as dinner in the town of Deruta, famous for its ceramics. Stop in Cortona, where the author of the book Under the Tuscan Sun used to live, then, stay two nights in Siena, with an included excursion to picturesque Pienza, famous for pecorino cheese, and Montalcino, where a Brunello wine tasting, and lunch, await you. Enjoy picturesque San Gimignano and the town of Volterra, before arriving in Orvieto, high atop a volcanic rock, and hear about the Etruscans during a unique visit to the Etruscan underground Labirinto. An exclusive dinner has been prepared for you by the famous Italian cook Maurizio. An unforgettable vacation!
CUSTOM VACATIONS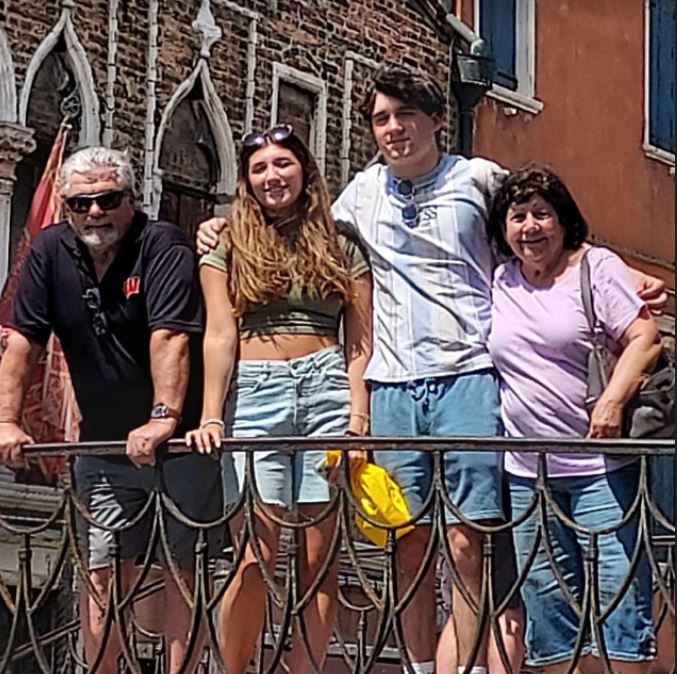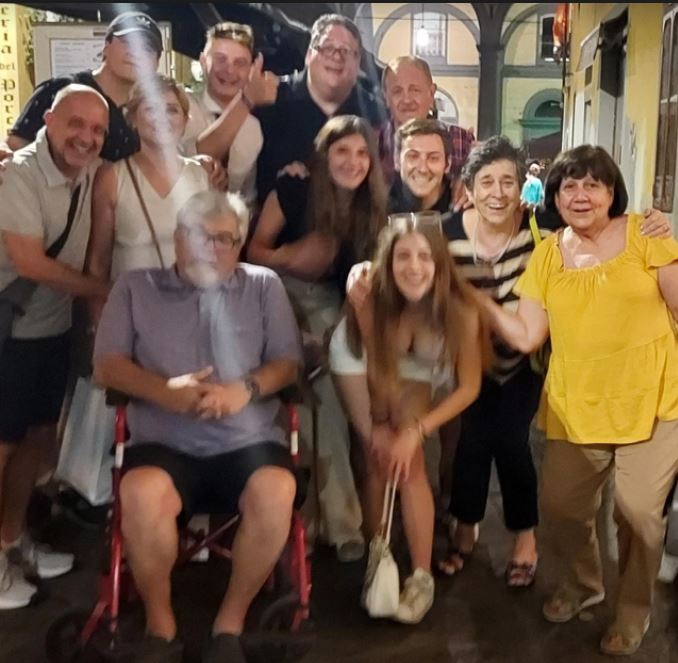 We just LOVE customizing once-in-a-lifetime trips for our clients!
This family just returned from an amazing trip to Italy that took them from Rome to Sorrento to Venice and then to visit family in Florence. All the details were taken care of for them which left them with nothing to do but relax, explore and have fun!

This is what they had to say:
"Hi Nikki,
We are at Piazzale Michelangelo in Florence. My son Brad my grandkids Amber and Andrew. A wonderful vacation. Thank you Nikki and First Choice Travel and Cruise. Lucy"

You're welcome Lucy! It was great working with you!

If you would like to plan YOUR once-in-a-lifetime trip, contact one of our agents to get started!
Bill, Lucy & Family

#firstchoicetravelandcruise #makememories #useatravelagent #planyouradventure #travelagentsrock #familyvacation #dreamingoftravel #adventureawaits #onceinalifetime #localtravelagent #MKEtravelagen
Call a First Choice Travel and Cruise Europe / Italy Specialist today for your amazing unforgettable trip
to Italy!!!

262-542-5955
or email: info@FirstChoiceTravelandCruise.com
​