Europe Vacations

CONTACT A FIRST CHOICE TRAVEL AND CRUISE


EUROPE

VACATIONS,

EUROPE CRUISES

OR

RIVER CRUISE

SPECIALIST!
VISIT EUROPE FOR TIMELESS BEAUTY

At First Choice Travel and Cruise we have Destination Specialists who specialize in many different European destinations. Not all of us know the ins and outs of every single country but ask for a specific country or a certain type of itinerary and I bet we have the right experienced travel professional for you. For "On your own Europe Vacations", Escorted Europe trips, Europe Cruising or even European River Cruises contact a European Specialist at 262-542-5955 or for your next trip to Europe.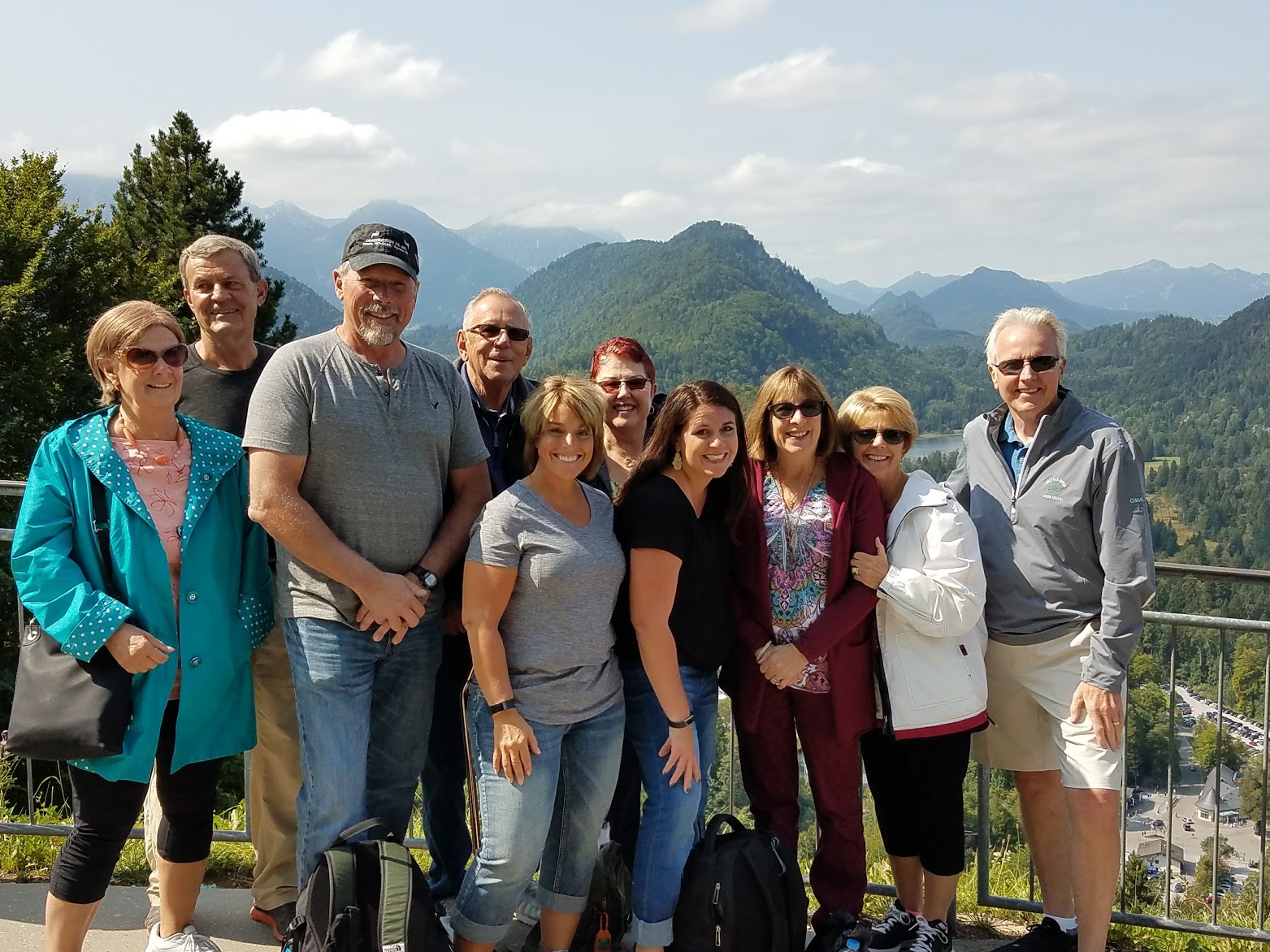 With over 30 years in business First Choice Travel and Cruise consultants know how important it is to use tried and true tour operators that we trust. Escorted and semi escorted (locally hosted tours) are really the best way to go when you leave the country and don't know the language.
Our FIT clients (Foreign Independent Travel) that like to travel on their own time still need help with packages for airfare, hotel, car or with rail in Europe, because we can get a whole package put together after we choose the right options for you. That is the correct rail passes, the seat reservations for high speed, and hotels. This is very important because we want all of our clients to get the most value for their money. All our Destination Specialists treat our clients just like we would arrange our own trips, (probably much better for our clients/guests). We like to give you lots of good options and we certainly will make suggestions to customize the trip to your own personal preferences! Our customers are the boss!

We will also call and email ahead to our favorite hotels and let them know when our clients will be arriving. We know which hotels to use in Paris for our France day trips, in London for longer stays and Italy for the multi stop lengthy vacations. Location and comfort is very important to our clients out of the country. We know who to call for buses, minivans and for short little side trips for sightseeing. We might love certain hotels in London-higher in price but some of them are in the best location for walking. We will offer you these types of options and let you make those type of decisions.

Hope your European trip is fun, memorable and exceeds your expectations-First Choice Travel and Cruise European Specialists!

HOT TIP FOR EUROPE: If you are spending the money to go to Europe, think of asking us about reserving a PRIVATE DRIVER AND GUIDE for you or your group while you are in Europe!! Why not treat yourself? It is more reasonable than you think. It is worth every penny having us book a PRIVATE Guided Tour, private transfers or special custom tours!!
EUROPE FOR FAMILIES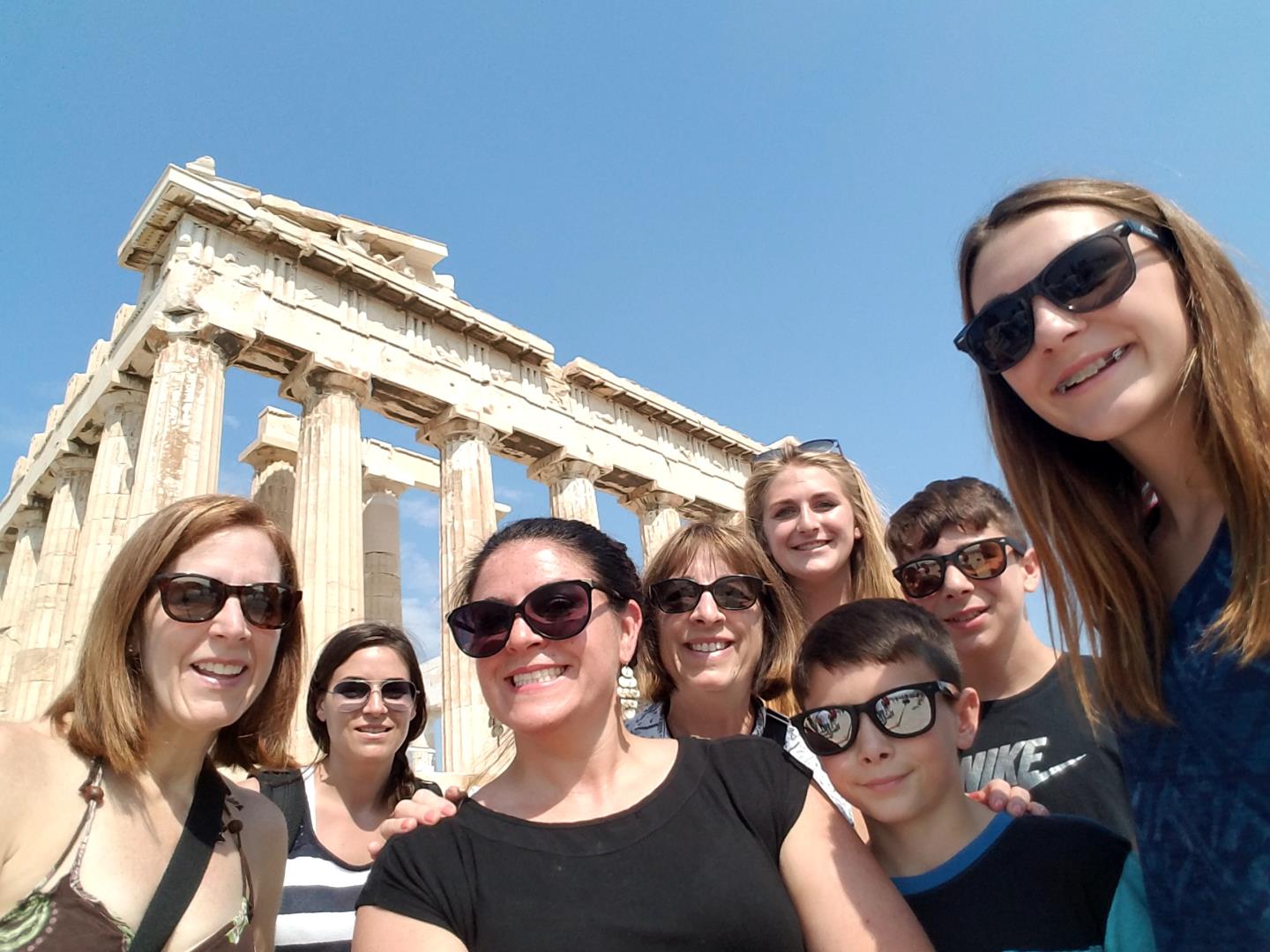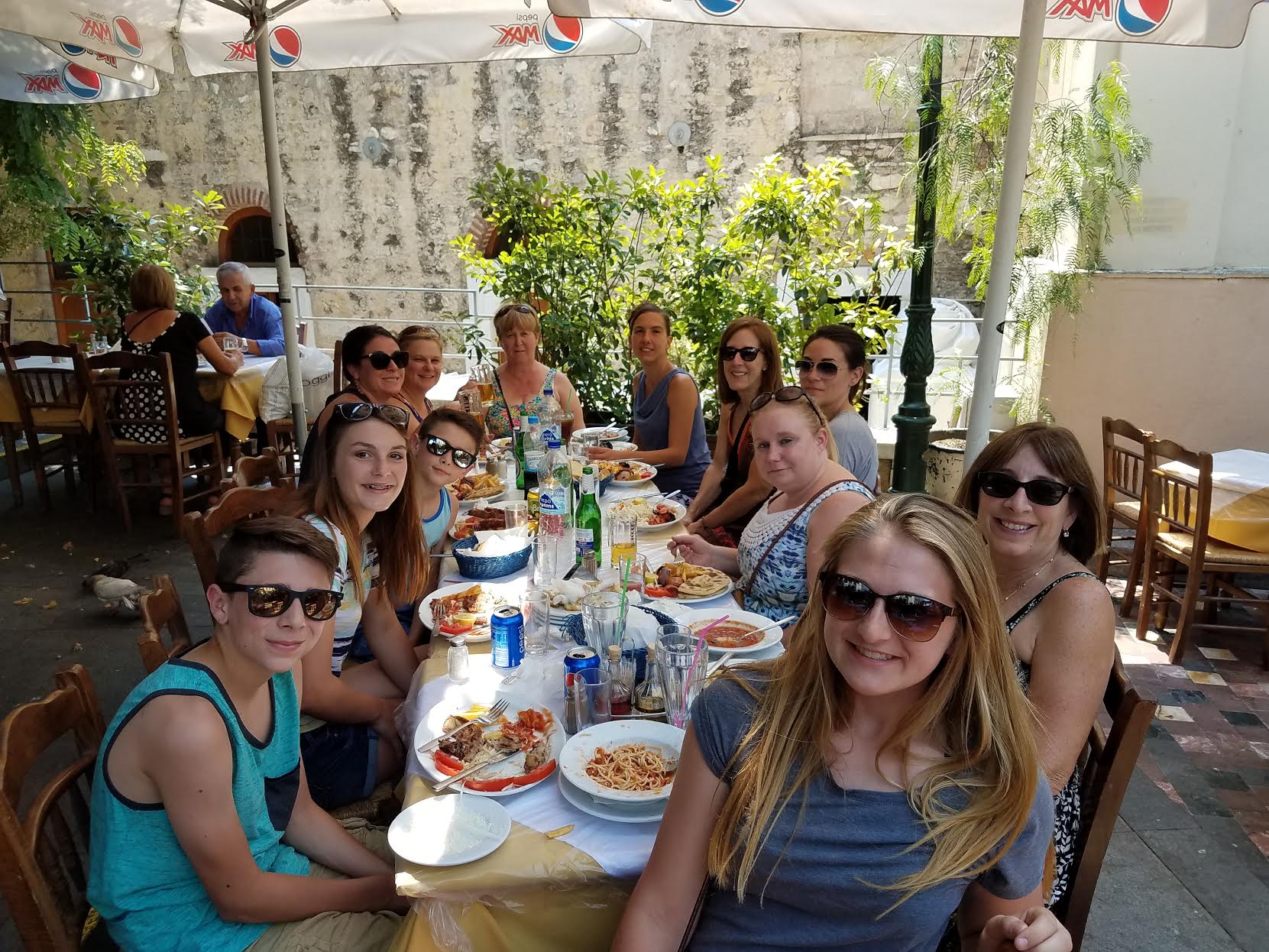 Europe is very popular for families, singles, couples and generational travel! Gayle Zielke, president of First Choice Travel and Crusie has taken her daughters and the grandkids on a cruise from Athens, Greece, all over Greece, Italy and ending in Barcelona, Spain. If you think this was educational for all of us, you are right and the time together was totally worth it! The memories we made were priceless and the fun was contagious!

Why take an Escorted or partially escorted tour?
1. Usually a tried and true group is less expensive per day than doing it on your own.
2. Almost all your meals and sightseeing tours are included....and no long HOTlines to wait in for your tours.
3. Someone else does the driving, so you get to relax and enjoy the sights.
4. Get an up close and personal insight on the area, hear all the great historical stories and see exclusive sights from a local expert!
5. Meet some new friends from all over the world. save some $$ and choose the escorted or semi escorted tour that works best for you. Choose from smaller tours, private tours, more busy or active tours, semi independent tours, wine and food tours, younger guest tours, family tours, gentle pace to lively pace, Speciality tours, etc. The list can go on.

Choose the right European Vacation that is perfect for YOU!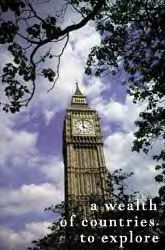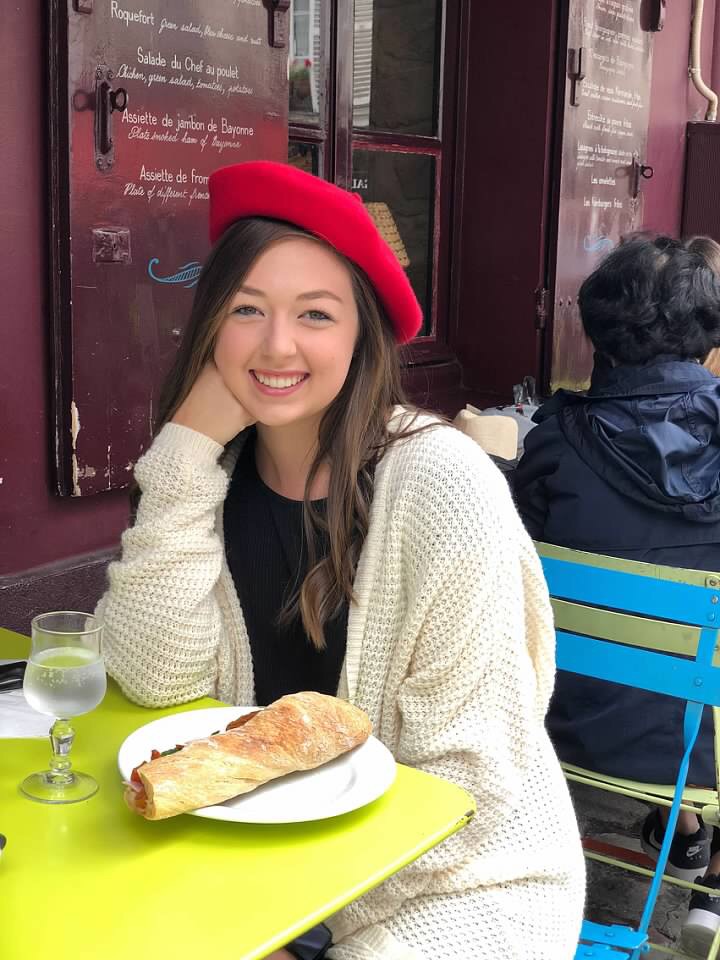 So many beautiful countries! So little time! I want to see it all don't YOU?? Why not call one of our Europe Specialists today for a sample of what packages we have available that will suit YOUR needs. Some packages come completely escorted, some are completely on your own and the most popular is a mix of escorted and independent stays. Call us for the most updated European Vacations!

Contact: and ask for a First Choice Travel and Cruise European Specialist for even the most complicated European Vacations!


Looking for something FULLY ESCORTED (Guided Vacations) or partially escorted with more time on your own?
Our agents and our clients both love a portion of escorted or partially escorted Tours while in Europe. Saves on the LONG, LONG lines!!!
We can assist you with your European Vacation, be it an escorted tour or an independent package. We have some great ideas and suggestions for you.
Ask us about the MONTHLY European special!

Try this wonderful guide to planning your independent European Vacation.
FEATURED INDEPENDENT EUROPEAN VACATIONS!

First Choice Europe Specialists:
Ask for a First Choice Travel Europe Specialist to make the most of your vacation. We have the knowledge and first hand experience so you enjoy your European Vacation.
Mary has traveled all over Europe. She has visited many cities in Germany, Switzerland, Scotland and Austria on their own independent tour. When she traveled to London and Paris with the Mother/Daughter/sister group on a Globus monogram trip, she enjoyed the tours, the chunnel and all the history tours. This was a partially escorted trip but she had plenty of time on her own too! If you are in a different country and you do not speak the language Mary suggests you try a combination tour like the monograms. Mary enjoys putting together trips for clients that require a little investigation. She is also an Australia and New Zealand specialist and is used to a challenge!

(Ask her about the Jack the Ripper tour she took in London!)
Contact Mary 262-542-5955

Right now people are taking the time to create wonderful memories and spending it with the special people in their lives. The history, the charm, the accents, and of course the amazing castles all make it a special time for everyone.

We enjoy helping people work through the various ways they can travel to Europe and finding the way that suits them the best. Whether it is an escorted tour, or an FIT (Foreign Independent Travel), to discover History, Literary, or your Geneology, the key is in the details of the trip. Let us worry about the details, so my client's vacation is stress free!"

We have many inside secrets and hot packing tips for our European travelers.

ITALY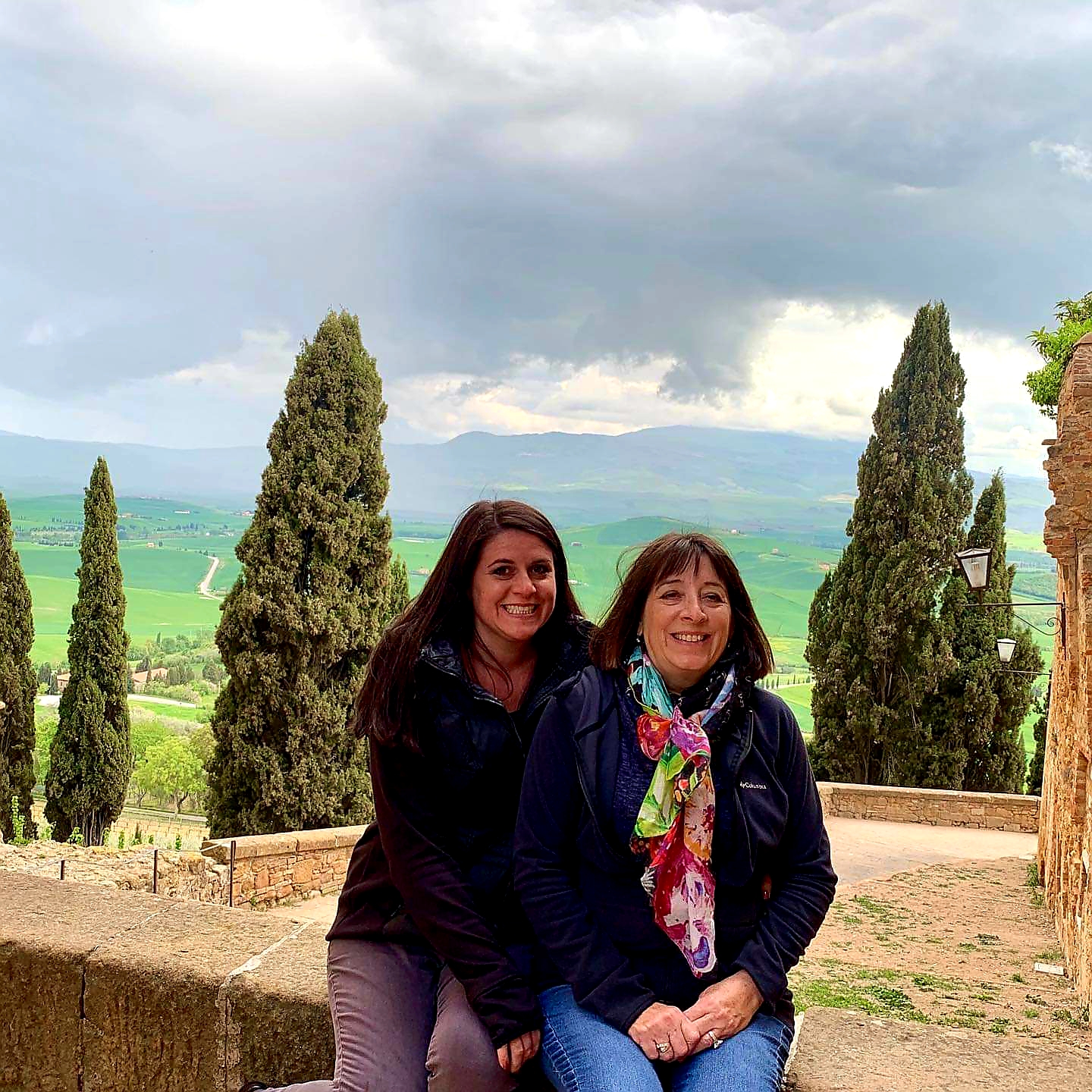 ITALY is really a hot destination and has been for years. You do not have to be Italian (like I am) to enjoy everything Italy has to offer. Everyone wants to go there and once you go you will know why it is so popular!!! Gayle Zielke, president of First Choice Travel and Cruise has been to Italy quite a few times and is always ready to go back! Rome or Roma is AMAZING with so much history and so many great cathedrals and monuments....you just have to go there a couple of time. Gayle says she doesn't mind going back to some of her favorite Italian spots but is always open to visiting the small little towns like Cefalu, Sorrento, Positano, all over Sicily and Florence is not to be missed for every woman alive!!! So beautiful and fun. Loved the homemade meatball pizza and the shopping too!
Contact us for a cruise to the Med or even the Baltics!
Contact us 262-542-5955 even for the complicated and challenging day by day itineraries.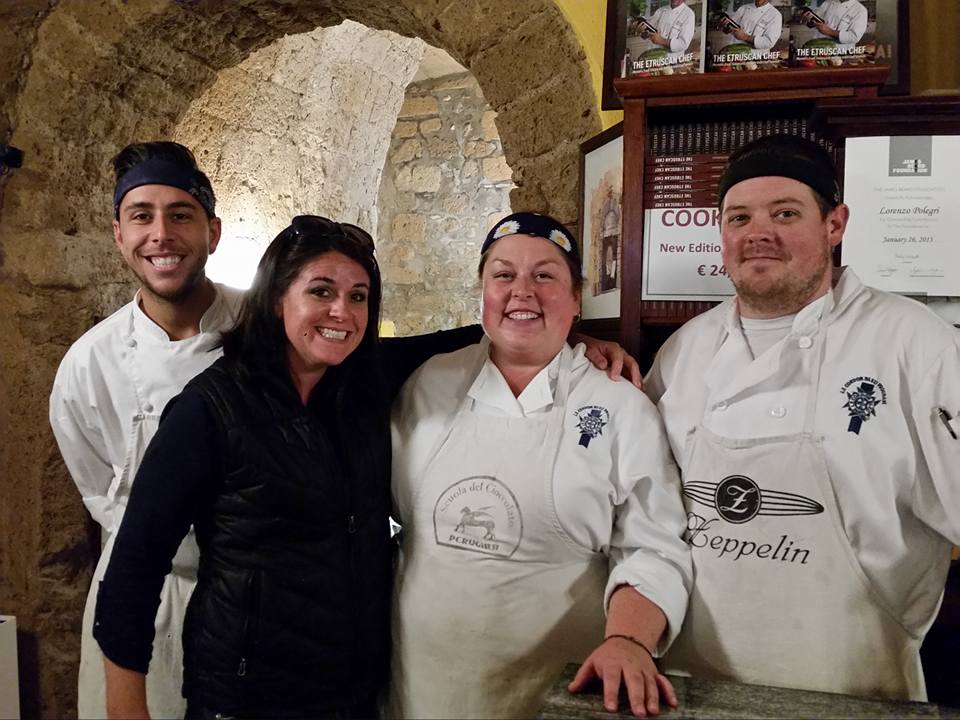 Italy Tour Ideas for you
If you've always wanted to float down the canals of Venice, savor a bottle of Tuscan wine in Florence, see the amazing ruins in Rome, and study the curiosity of the Leaning Tower of Pisa, now is the time. From the museums to the cathedrals, and the vineyards to the olive groves, you'll see it all on any one of our journeys to this beautiful country.

Italy's Great Cities Option
There is a 9 day or 8 day package from/to Rome. This nine-day trip will show you the highlight cities of Italy, covering all the important features from St. Peter's, the Sistine Chapel, the Colosseum and the Forum in Rome to Michelangelo's David in Florence, and St. Mark's Basilica and Doges' Palace in Venice. Local experts in these cities will answer all your questions. Also included are stops in Pisa to admire the Leaning Tower and in Verona to see Juliet's Balcony. Scenic drives will show you the Tyrrhenian Coast, the Lombardian Planes, the flat Po area, the wooded Etruscan Apennine mountain range and Tuscany's Chianti wine country. In Venice your hotel is on the Grand Canal, and a private boat ride is included.
Been dreaming about a trip to Italy? This is the perfect time to book it now!


Check out Gayle and Gesica's Mother / Daughter trip to Italy!
IRELAND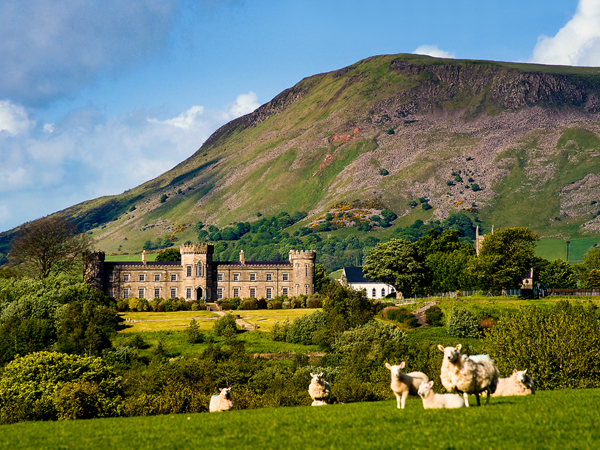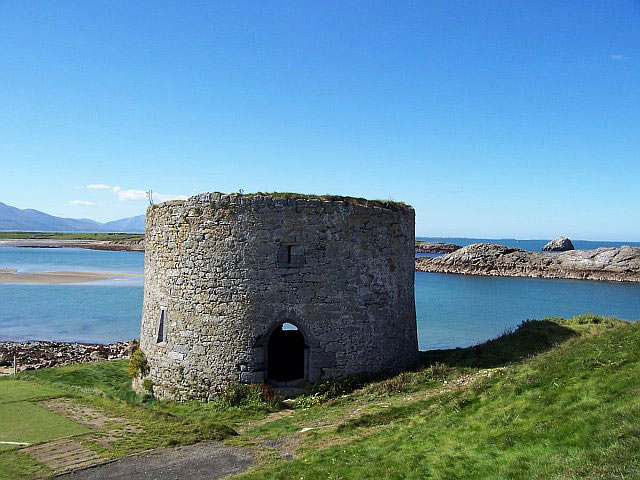 Ireland is one of the most reasonable priced countries to visit while in Europe! Choose from a guided vacation which will be the most reasonable way to see this vast country in a week or so. Leave the driving to the bus or van driver while you enjoy your stay in Ireland. Guided Tours are included for each small area you visit, some meals, plenty of time on your own for shopping and exploring...while you don't miss out on any local stories and folklore if you drove yourself!
Don't miss out on all the history, amazing sights and fun!
Maybe you are Interested in a short visit like the PUB CRAWL and a bit of sightseeing.
Any way you want to visit Ireland will be definitely worth your while.
GERMANY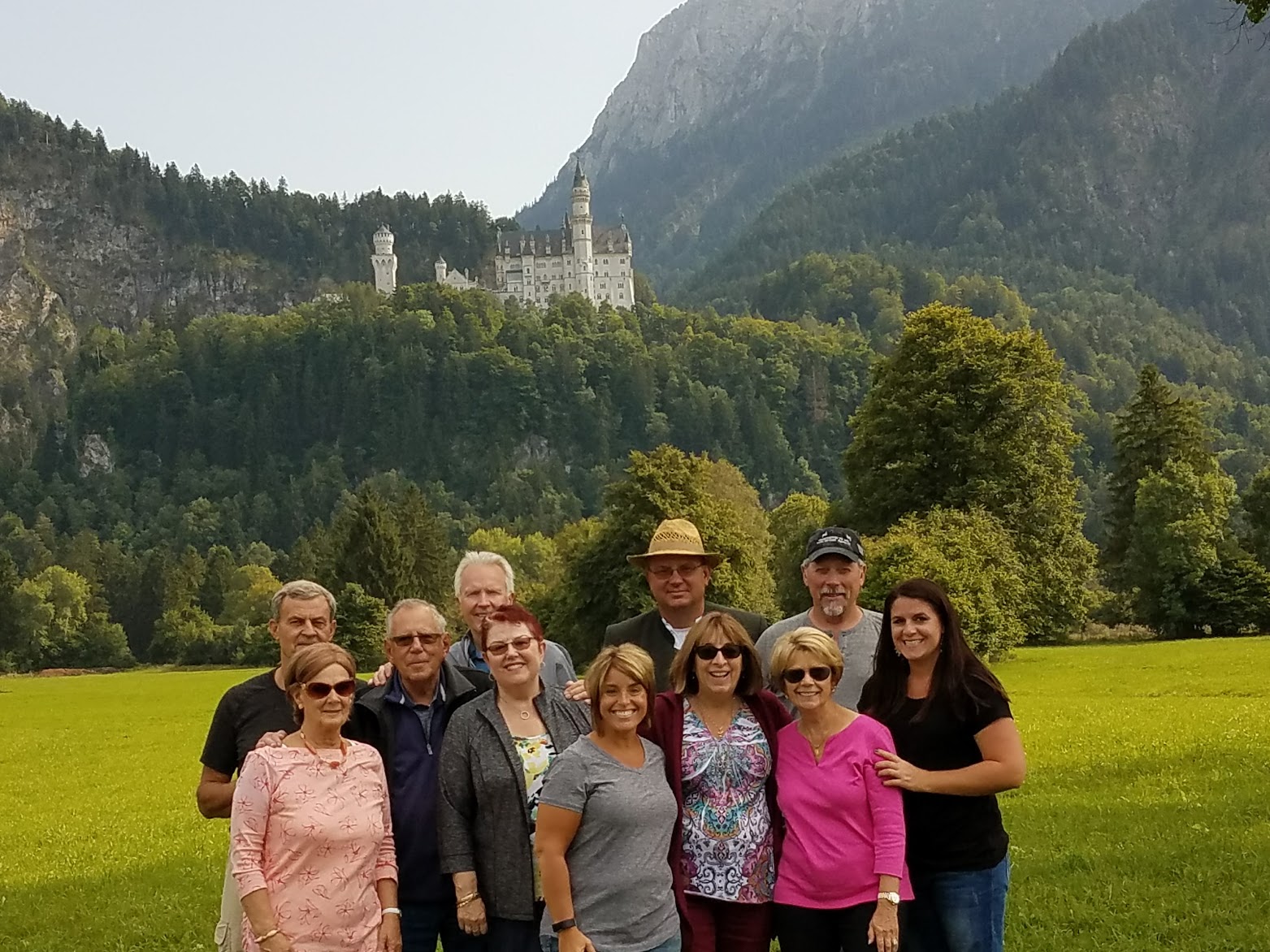 Germany is one of our most popular countries we get requests for. So many people have roots that began in Germany and that is a great reason to visit and experience Germany yourself.
If you like CASTLES, beautiful scenery, outstanding food and drink without breaking the bank...Germany is for you!
If you don't know the language a guided vacation might be the best way to visit this amazing destination.
River Cruising throughout Germany is another great option if you want to go back again or even visit for the first time. I bet it won't be your last visit!!
FRANCE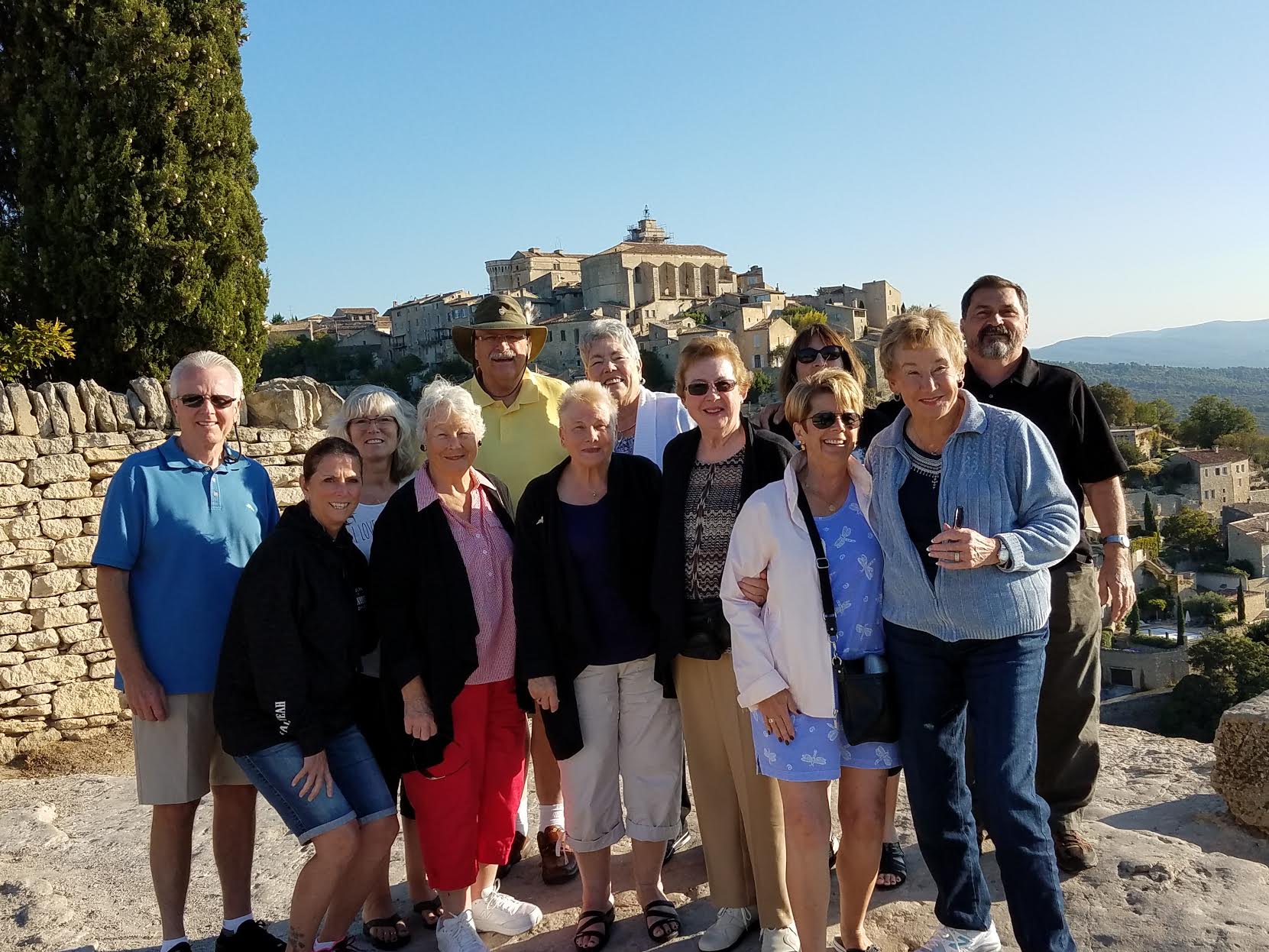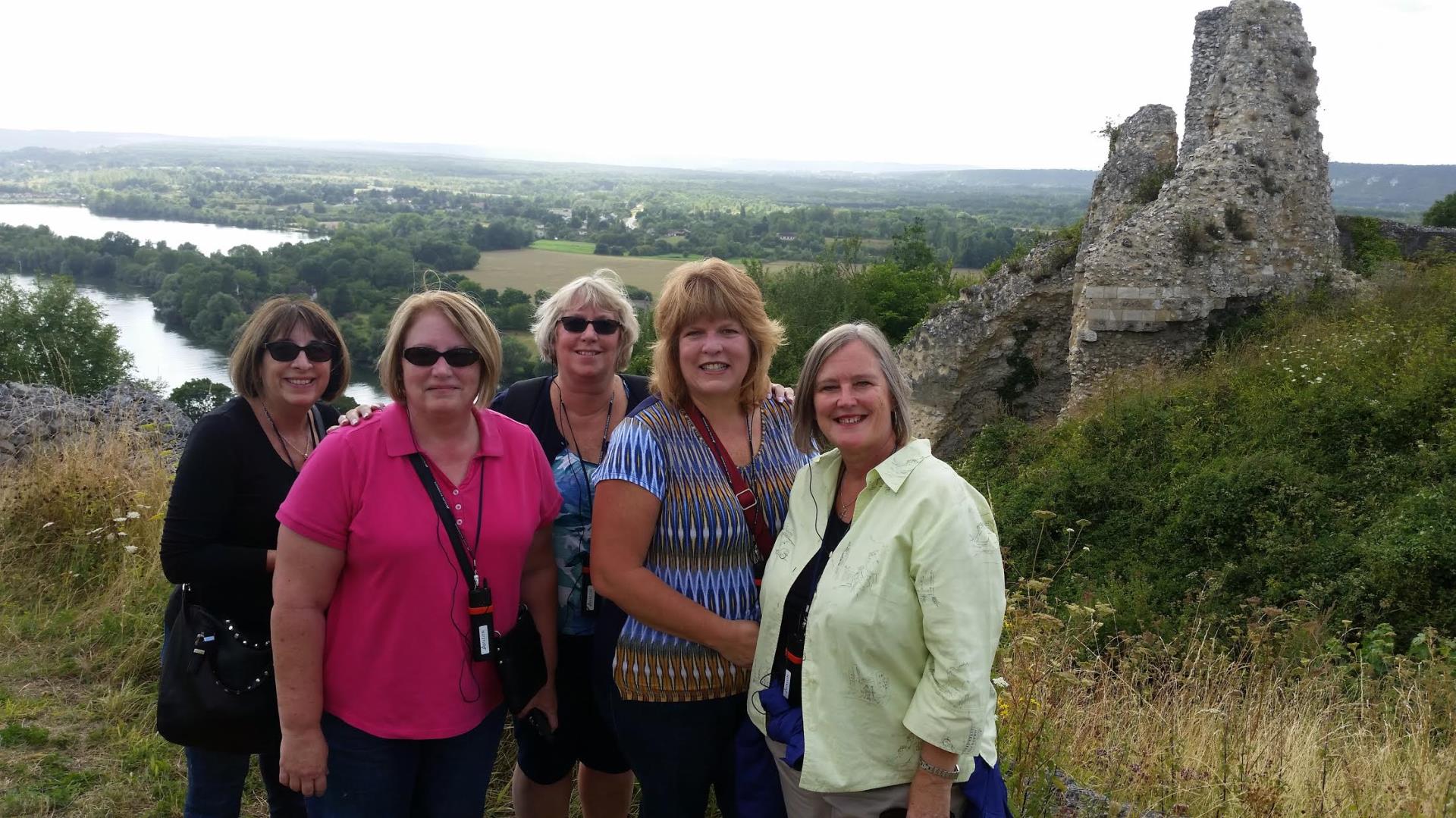 France is not just traveling to Paris! There are so many different areas to explore in France and we were lucky enough to do that by river cruise! Imagine yoursefl visiting Aix en Provence first and then explore Marseille, Avignon, Lyon, Nice, then try Bourdeaux off the Seine, the Loire and the Rhone rivers!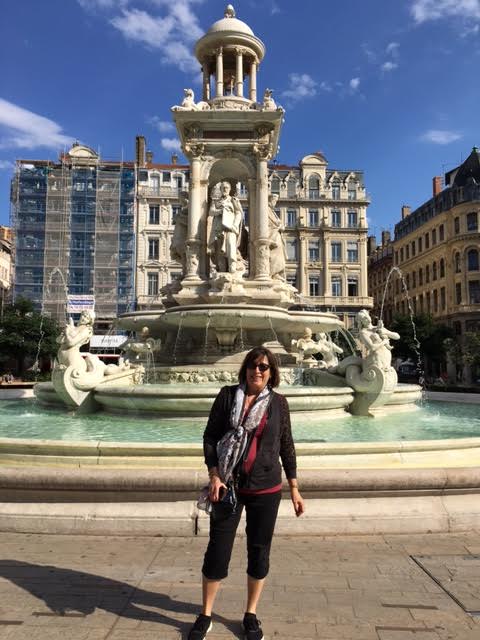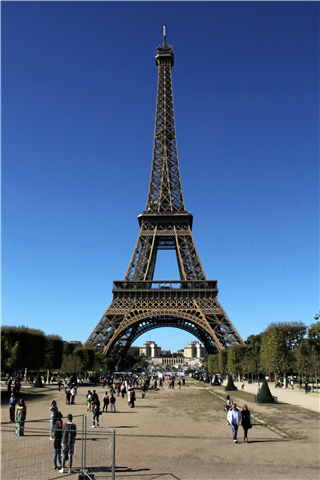 Imagine experiencing FRANCE, PRAGUE, BUDAPEST, SPAIN, PORTUGAL and so many more European Countries there are to choose from. You can see many countries in a week, 2 weeks, or choose a 10 day trip this time. Visit Europe by River Cruise, Guided Vacations or "On Your Own" packages that include a car, bed and breakfasts, pre-paid hotels and some sightseeing tours too!
If you are going to Europe and want to try and see as much of Europe as you can in 7 -1 0 nights without packing and unpacking... a European Cruise or RIVER CRUISE might be your best bet!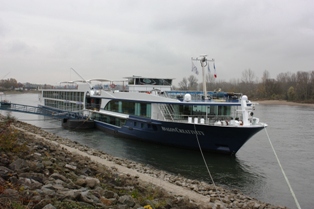 RIVER CRUISING IS HOT, HOT, HOT!!!
The fastest growing way in popularity to see EUROPE is by river cruising. Please don't think all River Cruises are the same. Each itinerary, ship and cruise line has their own personality. Lets see which is the right fit for YOU!!
You can see a lot of Europe in a one week or longer river cruise. Make sure to go a couple days ahead to experience the countries you are there to see!
This is what Gayle Zielke, president of First Choice Travel and Cruise and River Cruise Specialist says about a few of her River Cruise Experiences! Danube River Cruise! AVALON and other River Cruises! VIKING RIVER CRUISE! UNIWORLD!
Mary and Gayle experienced a fall Danube Cruise on Viking River Cruises.

THIS SECTION IS FOR 18 - 35 YEAR OLDS ONLY!!!!
For those of you who want to travel to Europe with others their own age 18 -35 years, we have the perfect company for you. Everyone that we sent on these superior and budget tours really loved it. Many of our clients request a tour package with flexibility. Some are younger singles and do not want anyone else near 40 years old on their tour. This is perfect for you. Let us tell you about the special tours we have for you to choose from.
To contact one of our EUROPEAN Specialists call 262-542-5955 and ask for the specialist that is certified by that country. Or email