Embark on an Alaskan Adventure!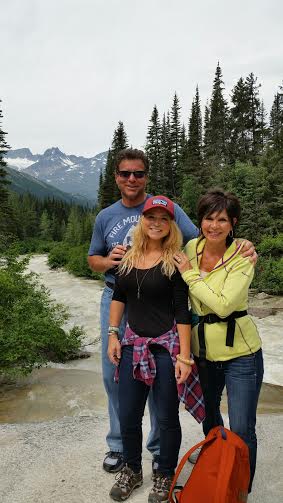 Because sun drenched beaches aren't everyone's idea of a great vacation, contact a First Choice Travel Alaska Specialist for an escape to Alaska....the Great Frontier. Alaska became a State in 1959 and First Choice Travel and Cruise began helping adventurers discover this Great Land on their own terms since 1991! From the beginning we have helped hundreds of couples, families and visitors discover Alaska the best way for them! It is not a one size fits all desitnation!

Many things have changed in Alaska since we began to sell this great destination and we have seen more families every year want to experience ALASKA...YOUR WAY!
Why Cruise the inside passage in Alaska?
1. Witness clear blue Glaciers passing by right before your eyes.
2. See majestic mountains and views of unspoiled wilderness.
3. Explore famous Alaskan towns and cities where totem poles are easy to spot.
4. See caribou, moose, otters and Grizzlies in their natural habitat.
5. Get pampered onboard a luxurious cruise ship while enjoying an authentic Alaskan journey!
Contact our specialists who can help you decide on the best Alaskan Adventure for you. Our ALASKA EXPERTS have the first hand knowledge!
"Alaska is exciting for everyone. One of those unique places that everyone needs to visit at least once.... or go back many, many times and see it again like it was the very first time!" Gayle Zielke, MCC President First Choice Travel and Cruise (only there 7 times and not done yet!)
Traveling to Alaska is easy. If you are starting or ending in Canada you must have the proper documentation:
http://travel.state.gov/content/passports/english/passports/information/do-i-need.html
Contact a FCTC Alaska Specialists at:
,
call 262-542-5955 or you may call toll free and ask for an ALASKA specialist. Our Alaska Specialists who have been there will be glad to assist you. "Every year we are seeing a younger, more active group of people interested in Alaska, including families, couples, singles and family reunions."
WHAT IS NEW IN ALASKA?
Alaska always offers something new for YOU to remember!
Alaska has local businesses that are offering specials to attract visitors every summer. "Alaska is a great value because it offers a rich cultural experience along with amazing scenery. ... Now is definitely the time to visit."

First Choice Travel and Cruise has Alaska Specialists who have actually been to Alaska. "Many of us have been there 5 -10 times already and we all just love it", said Gayle Zielke M.C.C. owner of First Choice Travel. First Choice Travel and Cruise as an agency is well known in the travel industry as one the top ALASKA SPECIALISTS in the US and certainly top in Wisconsin. Alaska is one of our most favorite destinations to sell because there is so much to see and do there. We take every customer serious who wants to travel to this great state and make sure they get to experience their ALASKA DREAM!

With all of our years of hands on experience in Alaska and Canada First Choice Travel specializes in both destinations. We know all the secrets and have the inside information you need to discover Alaska and Canada!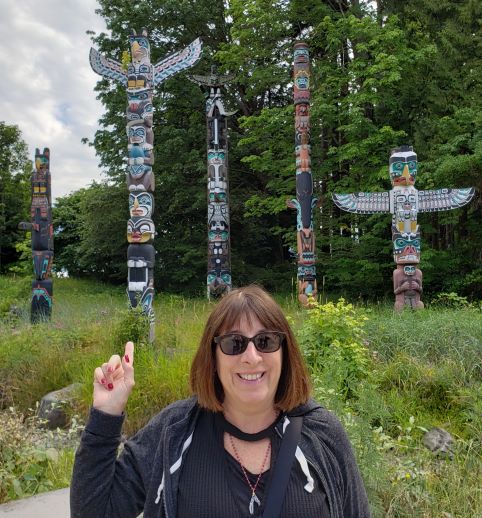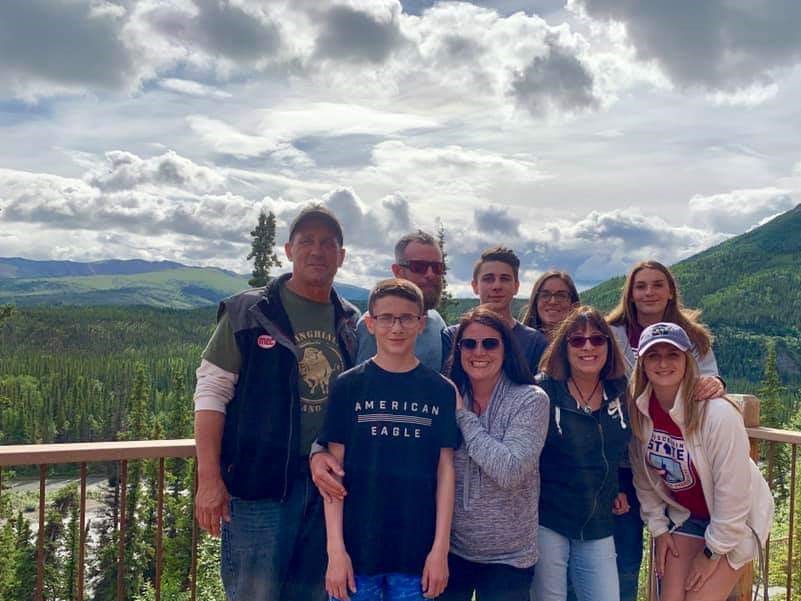 Do you want to take your Alaskan cruise to a whole new
level? Think DISNEY in ALASKA!!!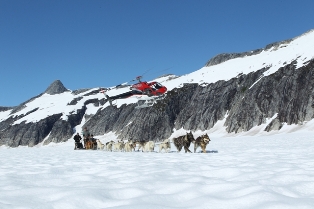 Then add on the Adventures by Disney® to your Disney cruise!
From zip-lining at a rainforest sanctuary in Ketchikan to a private helicopter ride and glacier dog sledding in Juneau, this package is filled with exclusive activities and VIP privileges that only Adventures by Disney can provide – both on and off the ship.
Some of the Disney differences include an early debark in each port, unique shore experiences not available through Disney Cruise Line® Port Adventures, all meals while in port, commemorative photo CD, private onboard receptions, special surprises and more. With two expert guides taking care of all the details, your Clients can focus on what really matters - making memories!
Yes Disney Cruise Line cruises ALASKA! Contact one of our for more information!
Family travel
Alaska is a great family travel destination. It allows multigenerational families to explore to their own personal activity level and rejoin the family at night. Ask us, what we recommend for your situation! We can customize a vacation that can be combined with any cruise departing from or arriving into Seward or Whittier or just the 7 day cruise! Let us know how many days you want to experience ALASKA and we will offer you some great options!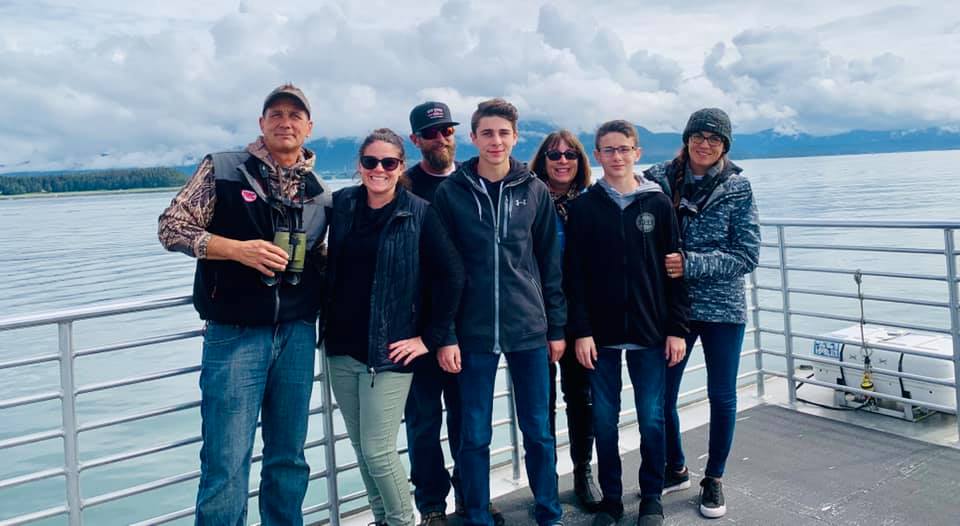 INTERIOR ALASKA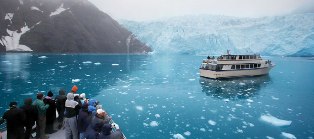 The Interior Alaska is a land of fabled gold fields, of grand rivers, breathtaking Denali National Park and of space science. Caribou and moose, bears and wolves live in the Interior's vast forests and on the tundra plains. In the summer, waterfowl and other migratory birds nest and raise their young in thousands of lakes and ponds.

Fairbanks, at the northern end of the Alaska Highway, is the state's second largest city and the jumping-off place for flightseeing and air commerce into the Bush. It is the home of the University of Alaska, Poker Flat Research Range for space studies, a state fair, all-night golf and midnight baseball, and river tours on shallow-draft paddlewheelers. In the winter, thousands of visitors come to Fairbanks for the northern lights, the world ice-carving championship and the Yukon Quest sled-dog race.

DENALI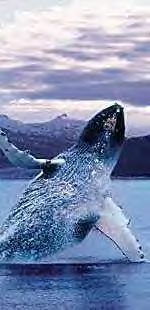 Denali National Park and Preserve is dominated by Mount McKinley, at 20,320 feet the continent's tallest peak. Grizzly bears, wolves, caribou, migrating birds and the glorious colors of the tundra attract thousands of nature lovers each summer. Shuttle buses carry visitors into the park, air taxis carry them over it, and rafting companies float them through it.

Interior attractions abound: visits to Native villages, sport fishing for grayling and other species, hiking in the mountains, kayaking on the Yukon River system, and, in winter, watching the aurora borealis light the northern sky.
• Interior overview
• Denali National Park
• Parks, refuges
• Wildlife
• Fishing
• Interior climate
• Flightseeing
• Hiking, camping, RVs

Alaska is BIG, so allow enough time to really enjoy your trip without rushing through scenery and activities. If your time is limited, consider a packaged tour featuring highlights from several regions. Ask Judi or another Alaska Specialist to recommend one for your Alaska Vacation. Or you might prefer to travel independently, exploring Alaska at your own pace. Many visitors combine a few brief tours with an independent travel itinerary, enjoying the best of both options.

Getting to Alaska is easy. Air travel is fast, leaving you more time for other vacation activities. Arriving by car, camper, or scheduled motorcoach, can take five to 10 days, but gives you a chance to enjoy the landscape. Cruiseships and ferries can bring you to Alaska in three to seven days. Many visitors use all three travel modes during their trip. We highly recommend advance reservations for tours, accommodations, and travel by air, rail, cruiseship, or state ferry. This is especially important during the peak season from May through September and we wouldn't want you to be disappointed or stranded!

With more authentic and close-up encounters ashore we provide opportunities for genuine adventure. So many choices on traveling to ALASKA!
More wildlife than can be counted: bears, bald eagles, moose and whales. Its immensity puts everything else in perspective. So many choices to experience ALASKA.
Ketchikan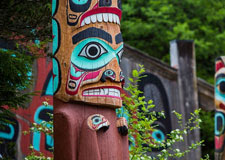 ​
Ketchikan is a favorite port for many Alaska visitors!!! Ketchikan has many nicknames — the Gateway City and Salmon Capital of the World among
them. With those majestic towering mountains with
pearly white peaks and frame emerald forests, sapphire waters lap gently against glaciers that
gleam like diamonds.
The reward for those
bold enough to stray beyond the gift shops and souvenir stalls that line the waterfront is a
trove of priceless treasures waiting to be discovered — from the unspoiled wilds of Tongass
National Forest and the Misty Fjords National Monument, to cherished cultural gems like
the colorful totems that fill Saxman Native Village and Totem Bight State Park.
***I love the totems and the legends (stories) so much I brought a big Totem home ...and it is still beautiful!

Alaska Rainforest Sanctuary
One of the best places fo get an UP CLOSE look at the local wildlife is the
Alaska
Rainforest Sanctuary, a private reserve which is
comprised of 40 acres of temperate
rainforest. Join a guided nature walk and
keep your eyes peeled for bears, seals and
sitka black tail deer.
The Misty Fjords

can only be seen by boat or float plane!
Don't you want an EXPERT helping YOU plan your ALASKA VACATION?
Alaska Cruise Tours
Cruise + Land Tour = Cruisetour
There is no better way to see more of Alaska than on a combination of a Cruise and Tour. These packages seamlessly combine our cruise voyage with land tours, onshore lodgings and rail travel. Get the total Alaskan experience. Embark on a Voyage of the Glaciers 7-day cruise, plus four-to-ten days touring the interior of Alaska. Take in the magnificent scenery via luxury rail and stay at picturesque Wilderness Lodges with a minimum two nights at Denali National Park. It's the premier way to see it all — by land and by sea.
Take a minute and imagine yourself experiencing this for yourself: Your typical Voyage of the Glaciers cruise sails from Vancouver to Ketchikan, Juneau, Skagway, Glacier Bay National Park, College Fjord and Whittier. Then travel by exclusive Rail cars through the Heart of Alaska on a land tour including 1 or 2 nights near scenic Mt. McKinley, 2 nights at Denali National Park, and 2 nights in Fairbanks. Also included is a Natural History tour of Denali National Park, plus the "Discovery" Riverboat cruise and the "El Dorado Gold Mine" tour in Fairbanks. All of our Alaska specialists at First Choice Travel and Cruise have been there and recommend that you see Alaska the right way....with a CruiseTour like this one. You will be happy you did and only disappointed if you missed this great package!! Special discounted rates are available on many of our group departures. Call for details on this voyage or we can custom any cruise tour to fit YOUR needs.

ADVENTURE in Alaska...During Off Season
Alaska in winter will give you an adventure of a lifetime with many new and different experiences and memories. Here are a few tips and ideas of what you may find in ALASKA in winter!
Meet incredible canine athletes start one of the fiercest races on earth.
Watch an ice sculpting competition with professionals from all over the world.
Maybe try riding in a sled yourself being pulled by a few of man's best friends!
You might want to watch a snowmachine race, or take in some of the best powder skiing any where. You can go over miles of Nordic trails, or heli-ski into the most extreme terrain imaginable, or try my style,and stay and ski at the beautiful lodge at Alyeska.
Clear skies and darkness are necessary to see the Aurora Borealis, or more commonly called the Northern Lights. Available in the northern hemisphere only, the sky filled with ribbons of moving colors from green to red to purple light up the heavens. To say it is awe inspiring is almost an understatement.
Summer allows for fishing, rafting, flights, hiking, and summer dog sled rides but winter and off season offers more Adventure and excitement for the right people!
Whether it be Winter or Summer.. let us help you plan your Alaska Adventure.
River Rafting
Think about a river rafting trip in the Kenai or near Denali before or after your Alaska cruise. Even though we have been to Alaska so many times before and we still can't get enough of that majestic beauty! Every time we go we see a different area of Alaska and always try some of the new tours they have there. We all agreed that we saw more wildlife on this trip than any of the others. Nancy experienced Alaska for the first time on this trip and it was fun for us to watch her "WOW" expressions each day as the scenery kept changing! We got caught up with the excitement too, it was hard not to join in the fun! Breaching Whales, Thundering Glaciers, Expansive Wilderness...
Come Explore Alaska with the specialists!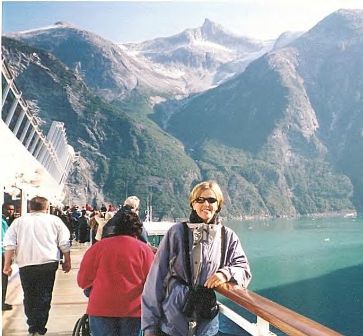 Tana says, "ALASKA...l loved it!!!"
OH MY GOODNESS…after my trip to ALASKA I am convinced that you have to experience it at least once in your lifetime. Did you know you could go Snorkeling in Alaska? Want to hear more? Click on ALASKA in this paragraph and find out what Tana, one of our travel agents says after returning from her exciting trip to ALASKA.
We may have experienced Alaska for 3 or 6 times and we still can't wait to go again. One reason we love this trip, it combines two of our greatest passions, cruising and Alaska. We have raved about the calving glaciers, the wonderful clean air to breath, the wildlife and fun adventures! The best part is we get to experience this first hand. We want YOU to know what we are always RAVING about!!! There are so many exciting things to do when you are in the land of the "Great One". You may take a dog sled ride on a glacier, fish for Salmon or Halibut, ride a narrow gauge railway up to almost 3000 feet above sea level and experience the route the "gold rushers" climbed in the height of the Gold Rush."
Some hot tips from the ALASKA SPECIALISTS at First Choice:
Book your Alaska trip in the Fall for the best availability and prices. There is only a short season for Alaska from MAY to SEPTEMBER. Balconies and mini suites usually sell out first, and the land packages will soon be gone first. Hotel rooms and space are at a premium in Alaska in the summer, if you wait the land options could be sold out. You want to have your cruisetour booked and have the ability to pre register for the shore and land excursions as they become available. We want you to have YOUR first choice all set up in fall so you are not disappointed. If a sale comes through and we are able to make those changes for you we are happy to do so. Then you still have your first choice of cabin, ship, itinerary and tour confirmed!
VACATION IDEAS IN ALASKA
First Choice Travel and Cruise's Mary Malsch with her husband Harry and daughter Brooke atop a glacier in Alaska. The highlight of our trip to Alaska was taking the helicopter from the Denali park area to the Glacier in the mountains. Absolutely Spectacular!!!
Imagine YOURSELF surrounded by all this majestic scenery!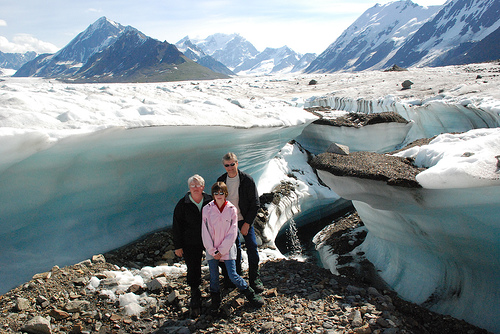 If you are looking to go somewhere new and exciting for a ski vacation, let us help you book one to Alaska. You will be surprised at how mild it can be, and what great skiing. Maybe you would like to bid on a chance for a ride with one of the mushers and team for the first 11 miles of the Iditarod sled dog race., or maybe book a tour to a lodge to see the Aurora borealis. (Northern Lights)
Choose from Mount McKinley, Fairbanks, Denali Park, the beautiful Kenai Peninsula and more, tell me what you want to see and I can make it happen. It is a perfect time to plan and book your Alaska Advenuture while there is still a good selection of cabins available. We are having a sale that will allow you have a reduced deposit to secure your cabin, along with some additional incentives.
Just think how excited your family will be when they see pictures of Alaska, a wonderful stateroom on board a beautiful cruise ship, and to know you are traveling with people who are all as excited as you are and very knowledgable about the destination. We can discuss all the great options you have and I will even tell you what to pack and how to pack for this very memorable family treat.
It is always fun to see Alaska with someone to share the excitement with. Why don't you think about inviting along some of your friends and relatives and make a party of it!!
We are looking forward to sharing my experiences with all of you.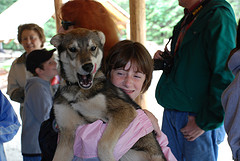 Brooke Malsch said, "My favorite part of the Alaska vacation was watching whales. I didn't know there could be so many whales in one place. The dog sledding camp and playing with the puppies was my second favorite and I loved seeing a moose"

That's all I could get out of her....She's a teenager!
Mary
ATTENTION CANADA AND ALASKA TRAVELERS:

FYI: When someone in the US has a DWI / DUI it is not considered a felony but Canada does consider it one and may refuse you entry. You can enter Canada with a DWI if you apply ahead of time and pay a fee. There is no way for us to know who has ever got one or who has not unless a client offers that information up front. We do suggest you do offer this information immediately to your travel agent so there are no issues later. Since there is no way to guarantee if someone will have issues or not when entering Canada, do you really want to take a chance? Better safe than sorry.
What you might need to enter and depart Canada is a TRP which is a temporary resident permit which will allow you to get in and out of Canada. Even our friends who go to Canada fishing will need the TRP or a lifetime permit. ***These are just some suggestions so please can contact your lawyer for legal options.
You may want to try a company called Canada Border Crossing Services that specializes in this service. Try contacting Lucy or Heidi at 204-488-6350, Email is
You can ask them all the questions you want. It is probably a lot quicker than writing a letter and waiting around for a year to get an answer from the Canadian consulate. Of course there is a charge for this service.
Take a chance to be a HERO on a Once in a lifetime opportunity! Give the GIFT of an ALASKAN VACATION to someone you love!
For more information on ALASKA contact First Choice Travel and Cruise Alaska Specialists at 262-542-5955 or
Book your Alaska Vacation with the specialists who have been there many, many times!!! We know the best kept secrets of ALASKA!!!