Done some research, know exactly what you want?
Take a look below, check out prices or Book online with these links below from our Preferred Travel Suppliers we know and TRUST!!
Worry Free....we can still service your trip and help you with any questions or issues that arise.

We are here for you....before, during and after your trip.


Stress Free and Peace of Mind Vacations are what you deserve.
Book with a local experienced top agency for your best options, free upgrades and perks!!
Shop or Book!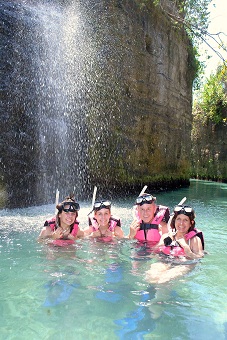 BOOK YOUR TOURS & ACTIVITIES HERE!!
APPLE VACATIONS WEDDINGS IN PARADISE! YOU ARE INVITED TO BROWSE SOME GREAT DESTINATIONS FOR YOUR ONCE IN A LIFETIME WEDDING OR HONEYMOON!
KARISMA RESORTS...Check out the current SALES: ADULT ONLY EL DORADO RESORTS AND FAMILY FRIENDLY AZUL properties known best for HONEYMOONS & DESTINATION WEDDINGS!
Contact your Karisma GI Specialist at First Choice Travel and Cruise today! info@FirstChoiceTravelandCruise.com
BOOK WITH A CERTIFIED SANDALS SPECIALIST AGENCY lIKE FIRST CHOICE TRAVEL!
OUR SANDALS GUESTS CAN BOOK TOURS HERE!
VIP CLUB MO BAY ARRIVAL LOUNGE for your trip to Jamaica!
-Skip the wait in long immigration / security / customs line
-Complimentary snacks and drinks
-Complimentary hot and cold snacks including homemade soup and patties
-We have a family lounge and quiet one for adults
-We have shower facility and spa
-Culturally themed displays
-Located in the duty free shopping area
(Transportation to your destination NOT included in the service)
Enter your travel preferences below and book your favorite vacation package online. Packages consist of round trip flights and hotel stays. Inclusions, transfers, car rentals, meal plans, sightseeing, and trip insurance may be available as you build your package. You are moments away from your dream vacation. Experience the ease and convenience of booking and paying online!
​
CRUISE EXCURSIONS
WANT TO BOOK AND LOOK AT MORE ACTIVITIES, SIGHTSEEING OPTIONS FOR YOUR CRUISE OR LAND VACATION ....EVEN PRIVATE TOURS ETC?
Choose your sightseeing tour, shore excursion and activity from Shoretrips. Choose from Alaska, Europe, Hawaii, Caribbean and more from these tour operators. Find some tours you would never have thought of with Shoretrips!
Now you are all set to go shopping! Book Shoretrips for any private or group activity on so many different port of call choices including Mexico, almost all European Countries, Alaska, Bahamas and the Caribbean!
Don't Forget TRAVEL INSURANCE! Peace of mind for you and your trip!
Since 1991 we have trusted and supported these Resorts, Cruise lines and Tour operators we have listed above!
With our company having over 28 years experience and great relationships wiht our suppliers, that means a lot to all of us!
We get The VIP treatment and so will you
! Any questions or if you need help please call us at 262-542-5955 or 800-896-4360 or email at: info@firstchoicetravelandcruise.com
We are here for YOU!!!