How do you plan a Family Vacation that is a success?
Our First Choice Travel and Cruise Family Travel Specialists will be happy to help you! We have personal experience with these type of trips and will assist with all the planning stages!
We found a great deal for Honeymooners and then invited the kids, sisters, sister in law, neices, girlfriends and grandkids, honeymooners and anniversary couples on this special sailing! It was an amazing itinerary...one of a kind!
You still get a great rate and you do not have to be with everyone when you are traveling in a group....that is the beauty of traveling in a group!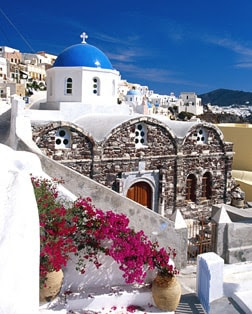 Santorini was a favorite for everyone! Whether hearing about the Lost Continent of Atlantis is myth or reality, an undisputed fact remains. On Santorini, whitewashed buildings cling to vertiginous cliffs that plunge to a turquoise sea. Our memoies here will last forever! HOT TIP....don't do the DONKEY TRIP down the hill! Very dangerous! Some of us saw why the cruise line does not offer this tour anymore!
The beach was a lot of fun for everyone.... and wow the unforgettable vistas are breathtaking.


We Partied at the Parthenon and the Acropolis in Athens, Greece! Adventured around Santorinin and Montenegro and had the most delicious cannoli and gelato in Sicily. Some of us checked out the limoncello on the island of Capri and a few others took the donkeys down the hill in Santorini (NEVER AGAIN)!
Gayle Zielke, MCC
Gesica Zelechowski, Family Vacation Specialists
First Choice Travel and Cruise
HONEYMOON & DESTINATION
Wedding Specialists
262-542-5955 / 800-896-4360