Destination Wedding Packages & Locations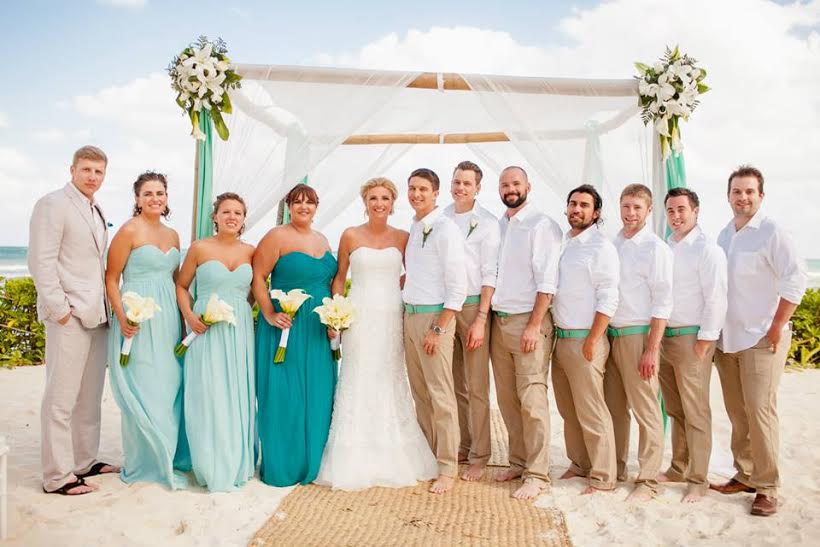 So many choices and decisions to make. Let us help you weed through the masses and choose the right location for your once in a lifetime Honeymoon and Wedding. Remember every destination that you choose for your wedding will also be your Honeymoon location. Lets discuss the perfect wedding and honeymoon package for the TWO OF YOU!
Going beyond the traditional and traveling to another country for you're wedding and honeymoon can be challenging to say the least. First Choice Travel and our specially trained and experienced agents make the difference when planning that memorable trip.

If you are interested in a special Destination, we will make sure the right ceritified agent contacts you. Need help with ideas on where to honeymoon? We have many destinations for you to choose from. From the adventurous to the relaxed, take your pick with a few ideas we have below.
Contact First Choice Travel and Cruise at 262-542-5955 or email: for your Honeymoon or Wedding and for the latest updated news on DESTINATION WEDDINGS!
Destination Wedding Locations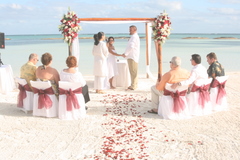 Our couples have chosen the best locations that suit them...for their once in a lifetime weddings! Not everyone is alike! Sure our Destination Wedding / Honeymoon Specialists offer some experienced suggestions and comments but ultimately it is our BRIDES & GROOMS who choose where they want to tie the knot!!
Think about what kind of location or setting YOU are imagining for YOUR wedding. Our First Choice Wedding and Honeymoon Specialists want to exceed your expectatiions!
Are you looking for comfortable, casual or want FIRST CLASS the whole way?
Choose from one of our luxury "Over the top" settings and locations, "Story Book Weddings" like Cinderella's or Alice in Wonderland's magical weddings, Serenity & Casual, Sexy and Affordable, drop dead gorgeous Weddings in Paradise, Family Fun Weddings that unite the whole group, Adult Only private luxury ceremonies or the sky is the limit. Let your specialist know what you have been dreaming about for your PERFECT BEGINNING! We want your Wedding to be a FIRST CLASS Experience!
Wedding Packages in Maui, Kauai, Hawaii, Oahu


Aloha! Hawaii is a wonderful exotic location to get married. You are in the US so NO PASSPORTS are necessary! Whether your heart's desire is a simple ceremony on the beach or a grand affair at an exclusive private Maui estate or resort, we can create the perfect package for you! Maui ceremonies can be traditional or contemporary, religious or non-religious, formal or informal. We have some great ideas for Hawaiian Weddings. See our HAWAIIAN WEDDINGS on the Hawaii WEDDINGS... Success Stories page.
GETTING MARRIED IN JAMAICA....IS NO PROBLEM!!!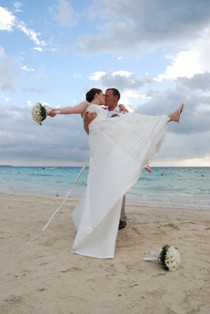 REQUIREMENTS FOR GETTING MARRIED IN JAMAICA
Say "I Do" to a Sandals wedding and honeymoon. Best of all, Love Is All You Need because everything else is included. Stroll along the Caribbean's best beaches under the sun. Enjoy every land and water sport in paradise, even golf and scuba. Epicurean dining. Premium drinks. And only Sandals includes such luxurious suites, many with butlers & private pools.
Wedding Picture from Beaches Sandy Bay in Negril, Jamaica! Now it is called Azul Sensatori Jamaica!
GETTING MARRIED IN MEXICO....IS AFFORDABLE AND EXCITING FOR EVERYONE!!!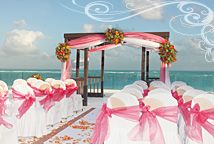 Getting Married in Mexico
One of our most requested destinations for weddings is Mexico. The high satisfaction of our guests staying at the resorts in the Riviera Maya, Puerto Vallarta and other Mexico locations could be the #1 factor in choosing Mexico for your Wedding. The local people, so many choices of sightseeing and how weddings are handled so efficiently (besides the low costs of weddings and travel arrangements to get there) might be some other reasons to turn to Mexico for your WEDDING!

REQUIREMENTS FOR GETTING MARRIED IN MEXICO
Mexico Wedding Success Stories
GETTING MARRIED IN PUNTA CANA....IS AMAZING!!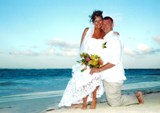 Punta Cana is one of the most beautiful unspoiled Caribbean Islands just right for that tropical Destination Wedding or Honeymoon you are dreaming about!
Powdery white sand beaches, aqua waters and the weather is always HOT here which makes Punta Cana an affordable perfect back drop for YOUR WEDDING!
So many new resort options here to choose from. You definitely need help from a Specialist to make sure your once in a lifetime wedding is outstanding!!
REQUIREMENTS FOR GETTING MARRIED IN PUNTA CANA, DR
Punta Cana Wedding Success Stories
GETTING MARRIED IN COSTA RICA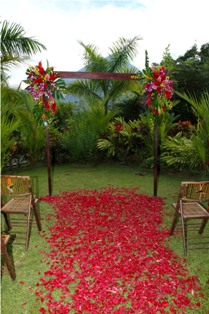 Why not combine a trip of lifetime to Costa Rica filled with adventure and excitement for your Wedding and Honeymoon. There are a lot of brand new all inclusive resorts here to choose from!
If you would like to get married in Costa Rica contact or 262-542-5955
REQUIREMENTS FOR GETTING MARRIED IN COSTA RICA!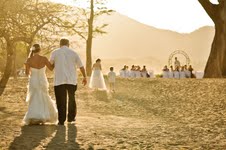 SOUTH PACIFIC WEDDINGS ARE EXTRA ORDINARY!
GETTING MARRIED IN AUSTRALIA....NO WORRIES!!

Take care of all the paperwork before you leave and you can get married in Australia any time after your arrival Down Under.
Plan at least 5 weeks ahead to get married Down Under. Australian law requires that all marriage papers are dated and witnessed no more than 18 months, and no less than one month and one day before the wedding day.
What you will need is :
"Notice Of Intended Marriage Form" - These are available from all Australian Consulates around the world. Look them up online. Or call information and ask for the number of the Australian Consulate nearest to you. Ask the Consulate to send you the 'Notice of Intended Marriage Form'.
Copies of both Birth Certificates or Passports.
If this is not the first wedding for the couple, evidence must be shown how the previous marriage(s) ended. Copies of Divorce Papers or copy of a Death Certificate will be needed.
Any name changes should show legal proof.
Contact for more information on weddings or honeymoons in Australia or New Zealand.
THINKING OF DOING SOMETHING DIFFERENT? WHAT ABOUT GETTING MARRIED IN FIJI!!!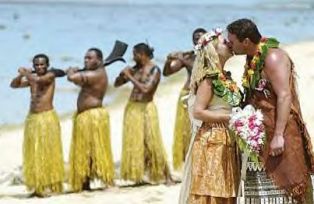 I know where you can rent out the whole resort for your DREAM WEDDING!!! Imagine the beautiful azul beaches, the warm weather breezes, the privacy and uniqueness of a wedding in FIJI!
Contact us for more details.
The Ultimate Destination Wedding Paradise is legal in TAHITI!



There are many ways to have a Tahitian Wedding. Contact Gayle for more information on the easiest way to experience Paradise and live your dream of an overwater bungalow in Tahiti!
Dreaming of a Scotish Wedding?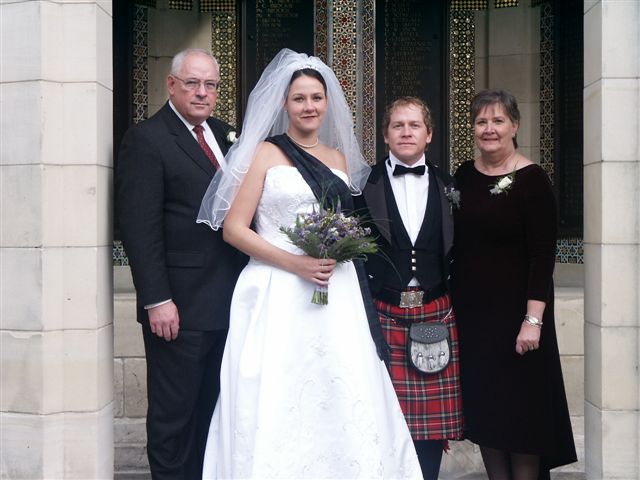 Weddings in Europe are a bit more difficult with a bit more paperwork and it really will depend where you want to get married. HOT TIP: Always use a specialist for the most important day of your life!
If you still need some MORE IDEAS FOR YOUR Wedding or Honeymoon...we got you covered. Take a look at: RESORTS, DESTINATIONS AND HONEYMOON IDEAS!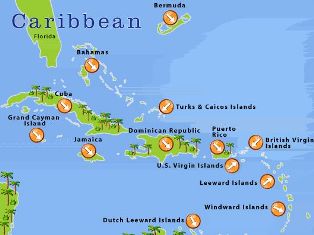 Want to get married in a church or chapel? Or do you prefer a decorated gazebo or exotic garden? Maybe a romantic adventurous ceremony near a waterfall or glacier is more your style? Whatever setting you are thinking of we can make your dream wedding come true!
IMPORTANT INFORMATION FOR ANYONE INTERESTED IN A DESTINATION WEDDING!
**You really do not want to leave the most important day of your life to someone you cannot trust!!! First Choice Travel and Cruise has worked with couples and their families for over 30 years, we have the experience and knowledge you are looking for. We care and will be there with you every step of the way. Contact a First Choice Travel and Cruise Destination Wedding & Honeymoon Specialist today for the most unforgetable EVENT of your life!!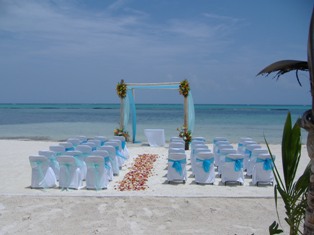 BEST TIP for getting married out of the country:
Be flexible and relax. You are not getting married back home because you wanted something different and exotic. Don't worry, it will be perfect!!! Just GO with the FLOW!

ASK US HOW TO SAVE $$$
Did you know about our *FREE Weddings on many islands including Jamaica, St. Lucia, Punta Cana, Mayan Riviera, Antigua and Nassau? *Weddings are free, administrative and government fees may apply at some destinations. Based on minimum stays and certain room categories there are some FREE WEDDINGS that may be offered by some great resorts. Offers are subject to change and may be withdrawn at anytime. Our wedding and honeymoon specialists try to watch out for all these changes!

Frequently Asked Questions:
Q: How long do we have to be at the resort before we can get married?
Q: What is an Apostille document, why do I need it and where can I get it?
Q: Do we need to have a passport and a birth certificate to get married?
These are just some of the questions you might have if you were getting married on an exotic island. Our Wedding consultants will be here for you and your questions. If you have a problem in contacting your wedding coordinator we can help. Our specialists will work with YOUR budget and make suggestions for you after we discuss different options and destinations.
DON'T TAKE OUR WORD FOR IT, SEE WHAT OUR BRIDES, GROOMS AND GUESTS HAVE TO SAY!