Mary Malsch has been with First Choice Travel and Cruise for over 20 years and loves a good challenge. She enjoys working with those adventurous clients who like the out of the ordinary trips. Mary specializes in ADVENTURE VACATIONS like Biking, Hiking, Climbing, ..you name it ..she will find the adventure for you in any destination.
Contact Mary for your perfect vacation experience! 262-542-5955
Mary Malsch, the Operations Manager for First Choice Travel is working on AUSTRALIA and New Zealand trips almost every week of the year for our clients!! She has been an AUSSIE specialist for well over 20 years and knows all the ins and outs that make her an Expert in Australia and New Zealand. Mary says "it really helps to keep up weekly on all the changes, sales and updates so she can relate all the news to her AUSSIE clients".
Mary not only specializes in Australia and New Zealand in the South Pacific, but Europe and exotic itineraries are also her forte. Groups, Alaska, Hawaii, Cruises and Corporate Travel are also some of her specialties. She has also cruised extensively and travelled abroad whenever she can. Mary escorted a large group to ALASKA and everyone had a ball!
Mary Malsch is passionate about working with her clients trips to Australia and New Zealand. She always finds them the best itineraries and accomodations and they all come home so happy!! Mary recently visited New Zealand and cannot stop talking about her experiences. She loves to share her experiences with everyone. Mary is very popular and always busy with repeat clients who have requested her expertise!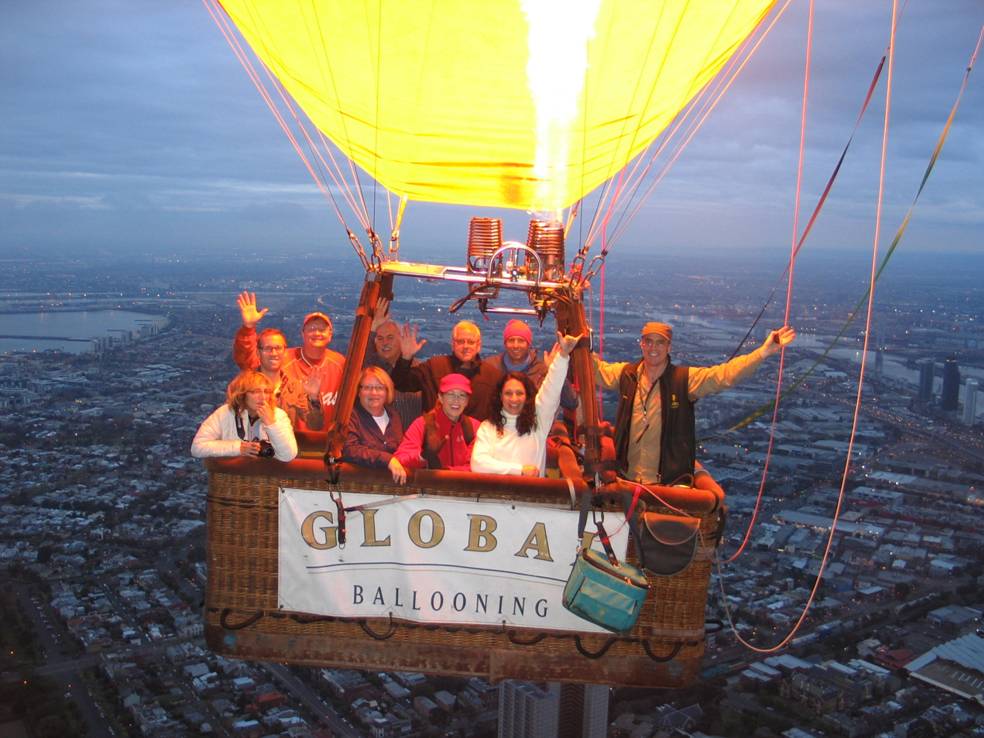 Mary's trip to Australia! is outstanding, find out more about Mary's adventure and where her passion for Australia comes from. Her update is not to be missed, check out her amazing trip to Australia!
This first photo below is from the Milford Mariner cruise I was on. The second photo was on a cruise to view the Tasman Glacier near Mt. Cook...so amazing!!!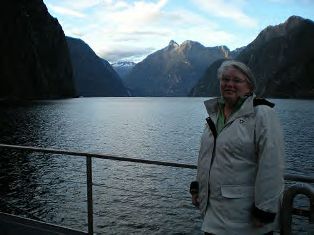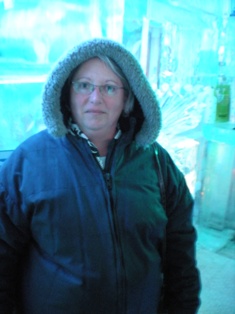 ALASKA ADVENTURE
Mary and her husband Harry and daughter Brooke visited Alaska. They did travel with family, friends and a nice group of clients too. After sharing a wonderful trip like this everyone makes new friends for life!! This was the first time for her family to go to Alaska on this once in a lifetime adventure, but Mary has been there many, many times. She says it will probably not be the only time though, since there was so many things they did not get to do or see!! Great things can happen to those who wait.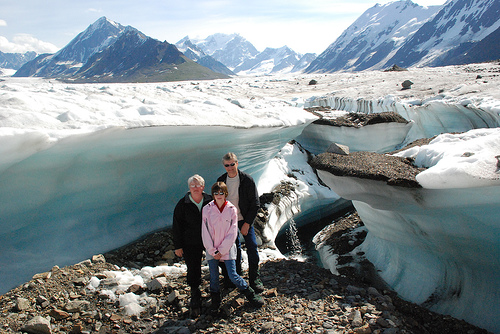 Mary said, "I thought I was going to have to ship a dog home! Brooke would not give the dogs up. This was at a sled dog camp outside of Skagway on our cruise stop in Alaska."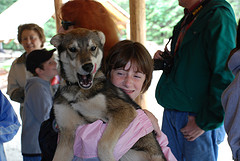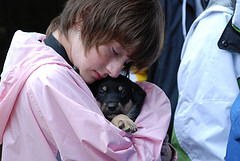 Just goes to show you there is plenty for kids to enjoy on an Alaska Cruise!
As the Operations Manager of
First Choice Travel and Cruise
I have had to focus my travel bookings to only those destinations I love to sell!
Australia
,
New Zealand
, Asia, Alaska and
Fiji
are the destinations I chose because I like a good challenge.

For the last 20 years I have been an Australia Specialist and have been spreading my expertise to more and more of the South Pacific ever since.

My clients tell me what they want, and once I get a good feel for their plans I make the suggestions that set this trip apart from anything they have done in the past.

I like to make special memories for my clients, not just book them a trip.

I keep current with prices and all the new itineraries on a daily basis so my clients get the service they deserve.
Call me today to plan your ADVENTURE VACATION memories!

262-542-5955 / email:
Our Australia and New Zealand director of sales for Islands in the Sun loves Mary!
Mary can sell whatever she wants in my book! Australia is still recovering from her visit!
Probably knows more about Australian hotels than my entire Aussie family!