Kristi and Jake are getting married and traveling to St Lucia for their Honeymoon!
They have signed up for the First Choice Travel and Cruise Honeymoon Bridal Registry!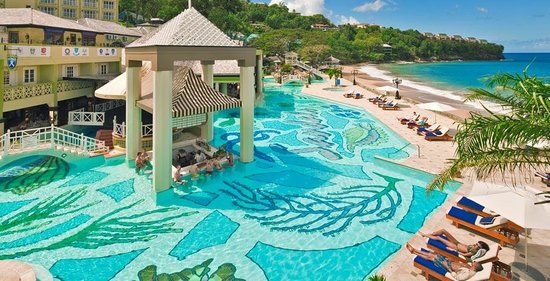 Are you thinking of something different and exciting for their wedding present?
(Perhaps, something they will always remember).
Help send the newlyweds off on their Big Adventure, by purchasing a gift certificate,
that can be applied toward their Honeymoon Trip!
Kristi and Jake would love to celebrate their Honeymoon with some of the exciting excursions for their once in a lifetime honeymoon to St Lucia!
- GIFT CERTIFICATES in any denomination. This is perfect for bridal shower/ wedding gift and any amount would be greatly appreciated. These gift certificates can be purchased by credit card or check. They can be applied towards any spa or sightseeing Tours or even part of the Honeymoon. What a wonderful surprise this will be!

​Contact Gesica with the amount you would like to spend along with your address, your form of payment and a contact phone and ​she will take care of the rest!
HONEYMOON: Any amount is appreciated!
EXCURSIONS:
| | |
| --- | --- |
| | Jeep Safari |Â Zip Lining |Â Waterfall Hike Hop aboard an open-top jeep for a guided tour down the rugged, windswept east coast and into the lush, tropical rainforest at the centre of the island. Your destination is Treetop Adventure Park, home of St. Lucia's world-class zip line. |
***Perfect for Bridal Showers / Wedding gift***
A Great Surprise for the Happy Couple and any amount is appreciated!
***Please contact​ Gesica at​ First Choice Travel and Cruise if you would like to contribute towards Kristi and Jake's Honeymoon!
​Our number is ​262-542-5955 or ​email for more information.