At First Choice Travel and Cruise we pride ourselves on our excellent service and Destination knowledge for our Honeymooners and couples celebrating a special occasion trip. If you are looking for a Honeymoon Specialist or Wedding Consultant in a certain destination

(we have actually been there)

we can provide you with the right consultant from our office. Whether you are planning a wedding in an exotic location like St. Lucia or a Honeymoon in the romantic Mayan Riviera or Tahiti call our experienced LOCAL Destination Wedding and Honeymoon Specialists. We have had 25 years experience making those dream Weddings, Honeymoons and unforgettable Anniversaries happen to thousands of couples just like you! The tour operators and hotels know us by name!!
---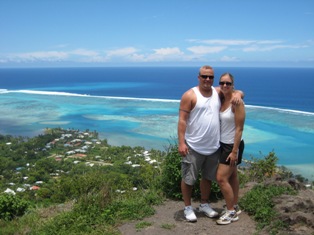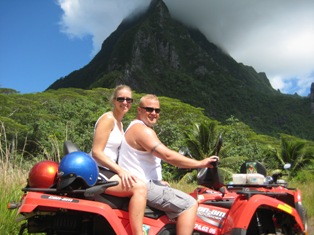 tell their success stories!
Hi! Thank you so much for meeting with us and helping us find our honeymoon! Katie and Chris
Hello Gayle,
Honestly planning our honeymoon hasn't been as fun as we thought!! We visited two different travel agents that were not of much help and just got us more confused. So we figured we would give it one more shot before we just plan it ourselves.... which makes me a little nervous. I am glad we found you!! Thank you so much for all your help.
Laure
Thanks for all your help with our HONEYMOON...we are so excited!!
Sarah and Luke
I want to sincerely thank one of your travel agents for helping my daughter Jessica Chupp arrange for their honeymoon just south of Playa del Carmen in June. She was so happy after having her heart broken by Fox World Travel, that I said "you should of gone to First Choice Travel", that's when things changed for the better, so thanks!
Thanks much for your continued help in figuring out our vacation plans!
Tom Witt
Sheboygan
Thank you for putting together our honeymoon. This is an amazing gift!!!
We will think about things we would like to do on the honeymoon and get in touch with you.
Thank you,
Annie
Certainly, we will take them up on the free night. Can we use the free night at one of the other
resorts? Thanks for your help. Here is one reason we like to use a travel agent.
Susan

Thank you very much! We are just looking forward to the honeymoon so much and wanted to make sure all arrangements are set. You and your team have been wonderful to work with!
Thanks again,
Josie
Sara, I wanted to take the time and say thank you for all your help with our Honeymoon. We had NO idea what to do and you helped us with that. We had a great time and again thank you for everything. We could not have done it without you. We will keep you in mind for our next trip.
Stephen n Laura Backes
---
Looking for something a little more exotic, maybe a bit adventurous or off the wall for YOUR HONEYMOON?
Contact: