Diana Valdez and Matthew Ryshke are getting married and would love to have you join them in Cancun, Mexico!
Where: Secrets Playa Mujeres (Adults Only -
All inclusive, all premium drinks and meals)
Time:

4:00p.m.

On the Beach
Prices include round trip air from Milwaukee, other gateways are also available!
7 Nights $1959.00 per person
5 Nights $1619.00 per person
4 Nights $1409.00 per person
Travel Insurance is $134.99 per person extra
Are based on double (2 people in a room) unless a single rate is requested
Package prices are based on today's hotel rates. Rates can change at any time.
**To secure the best price, please book early or we run the risk of a "SOLD OUT STATUS"
You will need a PASSPORT!! Names including middle names must match
passport and are required at time of booking
Different departure cities are available.
** Optional Travel Insurance is extra and needs to be purchased with deposit,
if you wish to take it. Insurance covers cancellation or changes even trip
interruption and is good for any reason! First Choice Travel and Cruise
highly recommends purchasing Travel Insurance and it will be offered to
everyone with their package.**
We have been working with Holly, our Destination Wedding Travel Specialists
to arrange the best Travel Packages for our wedding. We encourage everyone
to make their arrangements through Holly and First Choice Travel and Cruise.
If you would like to join the Happy Couple, to celebrate their Wedding, please contact:

or call 262-542-5955


Secrets Playa Mujures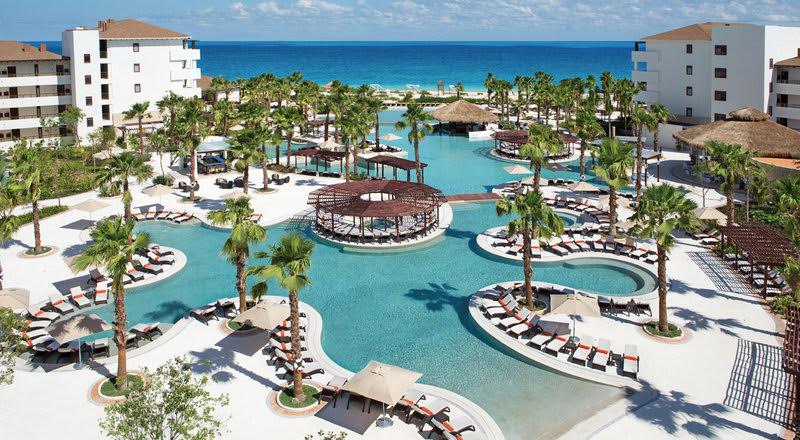 Five gourmet a la carte themed restaurants and six fabulous bars and lounges await, all designed to satisfy every taste. Feel like a night out? Indulge in Sip, Savor, and See, and you can enjoy food, drinks, and entertainment at select neighboring resorts. Download the Secrets Resorts & Spas app, and enjoy Unlimited Connectivity, with free WiFi, free international calling, and more.
This All-Suite resort offers 5 a la carte restaurants, a buffet, a grill, a cafe, and 6 bars and lounges. All 424 suites offer a balcony with sea views. Enjoy on-site shopping and complimentary golf nearby
Pools
Number of Pools: 2

Free form pool and infinity pool
Golf: NEARBY
Playa Mujeres Golf Course
Complimentary greens fees. Cart fee and prime time play fee for golf before

1pm-2pm

depending on season is not included and does apply. No show/cancel penalty applies.
Holes: 18
Water Sports on Site
Snorkeling: Complimentary
Hobie Cats: Complimentary
JetSki / Waverunner: Additional Charge
Waterskiing: Additional Charge
Wind Surf: Additional Charge
Health Club / Spa
Aerobics: Complimentary
Jacuzzi: Additional Charge
Sauna: Additional Charge
Steam Room: Additional Charge
Manicure / Pedicure: Additional Charge
Facials: Additional Charge
Tana Kubricky
2120 E Moreland Blvd Suite K
Waukesha, WI 53186
First Choice Travel and Cruise

To access exclusive information "like" us on Facebook!
If you would like to join the Happy Couple, to celebrate their Wedding, please contact:
or or call 262-542-5955